"Everyone says forgiveness is a lovely idea until they have something to forgive."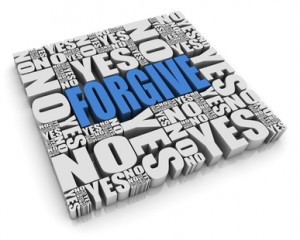 I appreciate the sentiment that comes across in that quote from C.S. Lewis. It is, quite often, that the notion of forgiveness comes off as being sweet, novel and a must for civilized society. But when circumstance arise, how easy is it for you to actually forgive and forget?
I know personally that there have been times when I forgave someone and never thought of it again. Then others where I would replay the slight over and over again; in the morning or night, in the shower, getting worked up yet again about this person or event that had long ago taken place. I can tell you this without a shadow of a doubt… the latter is NOT forgiveness.
If you struggle as many of us have with forgiving yourself or others, check out these 7 Rules of Forgiveness then leave us a comment below and let us know how you handle forgiveness now!
Cited: 7 Rules of Forgiveness by Thomas G. Plante, PhD, ABPP
Source: Psychology Today