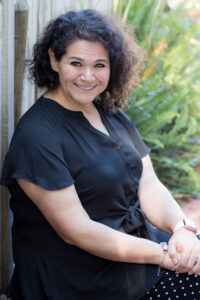 Client Care Coordinator
As the Client Care Coordinator, Michelle understands the importance of your initial counseling experience and strives to provide a smooth introduction to TherapyWorks. With a combined 30 years of experience in mental health and high-quality customer care, Michelle truly understands the value of feeling welcomed and connected when taking the first step in seeking support.
Michelle's warm personality, friendly approach and effective communication style will ensure your experience is both positive and impactful. She will work collaboratively with you in finding a trusted professional to best meet your needs. Michelle whole heartedly values this process as a key component to creating results for effective therapy and overall care.
For Michelle, making a difference matters. With a smile on her face and a client-focused mentality, she will answer your questions, listen to your concerns, and help simplify the process to get you the support you need.
On a Personal Note 
After recently getting married, Michelle is enjoying the newlywed-life and settling back into her Bay Area roots since living in Scottsdale and Oklahnoma City. Her heart has called her back to the mental health profession and she is thrilled to once again begin helping change lives. Michelle enjoys spending time with her family, her parents (who have been married for 60 years!), the new in-laws and of course, her fur babies. For travel, Michelle loves cruises and can't wait to plan her next adventure!
Professional Experience
Client Care Coordinator -TherapyWorks
Mental Health Technician – Fremont Hospital
Program Specialist II – Community Solutions
Research Assistant I Coordinator – Uplift Family Services
Research Assistant I – Uplift Family Services
Mileau Activity Therapist – EMQ Children and Family Services
Training Assistant – EMQ Children and Family Services