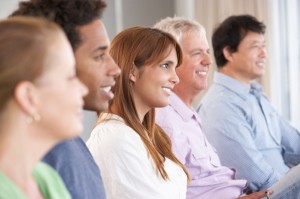 Need a Guest Speaker?
TherapyWorks is pleased to provide our Community Outreach Program designed to helps support businesses, schools, churches, non-profit agencies, community organizations…  or just about anyone else!   Feel free to choose one of our signature presentations or our clinicians will work with you to customize a presentation that fits your unique needs, intentions and goals, while ensuring professionalism and fun.
Signature presentations include:
Family Ties: Keeping your family engaged and having fun!
Teen Substance Abuse: Assessment, Treatment and Current Trends
Man Up: Men and Emotions
Buzzed: When your teens drinking and drug use becomes problematic
Cyber Bullying: How to respect your kid's privacy while keeping them safe
Stress Management 101: Identify triggers, implement change and transition stress out of your life.
Please call 408-508-6789 / 831-525-5000 or contact us today if you are interested in learning more about our community outreach opportunities and how we can bring our services to you!