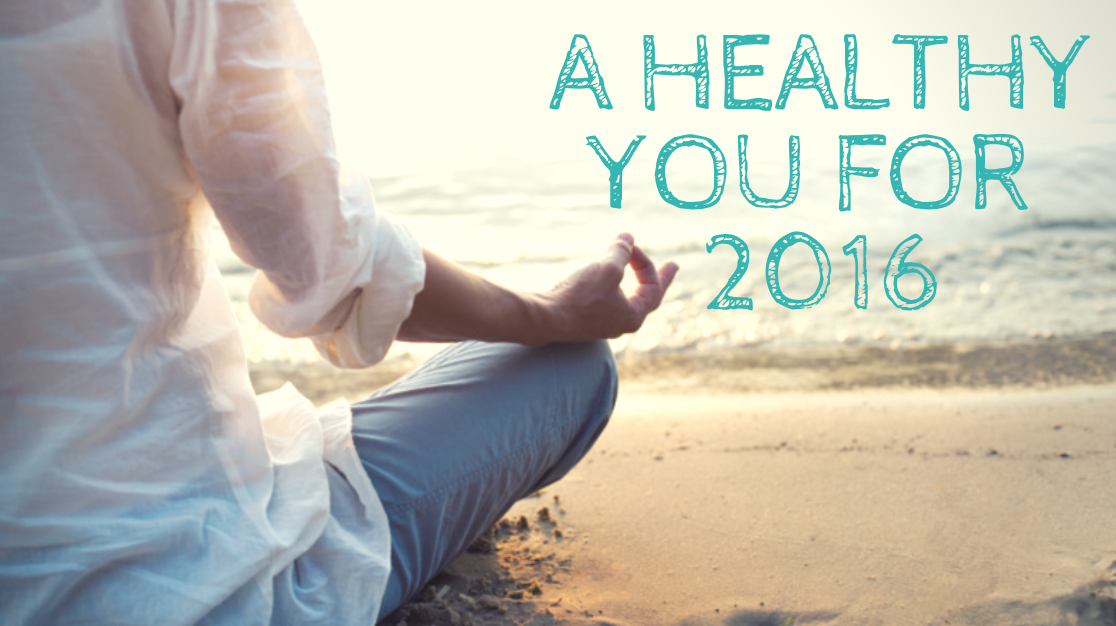 In last week's blog Saying Goodbye to 2015, we talked about many things we needed to say goodbye to that was holding us back from last year. Now that 2016 is well underway, it's time to take a look at how we can be our best selves this year. A healthy you for 2016 that includes mind body and soul.
Meditation. This is mother nature's little gift to us all. Meditating takes the loud echoes from the outside world and quiets them down to a low hum. If you're new to meditation, all you need is 10 minutes. Light some candles, draw the blinds and find a quick guided meditation on youtube. Close your eyes and let the chaos fall away. If you've been meditating for some time but have let this habit fall to the wayside, pick it up again. Experience the joy of reconnecting with your own breath.
Nutrition. This is a big one for most people this time of year. "New year, new you." Right? Well not if you don't put some effort into forging new habits. When it comes to nutrition there are no shortcuts. Eating well takes time and preparation. If you find you often eat worse after work during the week because you're tired from a long day, look into meal prepping. This saves time, energy and not to mention money. Plan your meals for the week. Grocery shop on the weekend. This little bit of extra effort can dramatically change your eating habits.
Connect. For some people connecting with friends and loved ones is second nature. They are naturally more inclined to surround themselves with the positive flow of energy from those they hold dear. For the rest of us, this may take a bit of coaxing. The beauty of making sure our worlds don't become too small is that it reminds us that we are not alone and that the triumphs and difficulties we all face are shared across the human race. Connecting and staying connected to our friends and loved ones is imperative to us being able to enjoy a full human experience. After all, while we're here anyway, isn't that the point?