TherapyWorks Cares—A Charitable Giving Campaign
Creating impact through giving back.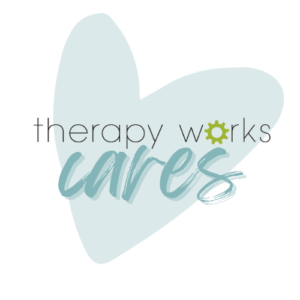 At TherapyWorks, we are committed to making a difference locally and around the world.
We believe in the power of giving and take pride in supporting causes which are important to our clients, our team, and our community.
As a trusted resource of support, we are on a mission to to extend our impact far beyond our front door. Every quarter, we will donate a portion of our profits to organizations that are working to make a difference in the world.
We look forward to working together as a team to nominate our quarterly recipient.
---
If you have an organization you would like considered, please reach out to us at hello@mytherapyworks.com.