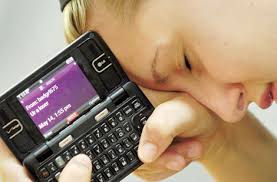 By: Maaliea Wilbur, MS
The Problem: What is cyber-bullying anyways?
By definition Cyber-bullying is "the use of information and communication technologies to support deliberate, repeated, and hostile behavior by an individual or group that is intended to harm others".
Some examples of ways kids bully online are:
Sending someone mean or threatening emails, instant messages, or text messages
Excluding someone from an instant messenger buddy list or blocking their email for no reason
Tricking someone into revealing personal or embarrassing information and sending it to others
Breaking into someone's email or instant message account to send cruel or untrue messages while posing as that person
Creating websites to make fun of another person such as a classmate or teacher
Using websites to rate peers as prettiest, ugliest, etc.
Pretending they are other people online to trick others
Spreading lies and rumors about victims
Posting pictures of victims without their consent
Boy Cyber-Bullies vs. Girl Cyber-Bullies
Boys more commonly bully by sending messages of a sexual nature or by threatening to fight or hurt someone.
Girls more often bully by spreading rumors and by sending messages that make fun of someone or exclude others.  They also tell secrets.
How did it get this far?
Our youth are growing up in a technology filled world ruled by cell phones, computers, i-Pods/i-Pads, and other electronic devices where access to the internet is no longer a privilege, social networks like Facebook, Twitter and Instagram rule the world, and cyber-space is the new after school hang-out. I guess you could say cyber-bullying is the modern version of the kid who stole your lunch money.
The Risks: How bad can it get?
The obvious effects: 
After being tormented, threatened, harassed, humiliated, embarrassed or otherwise targeted, a child or teen may experience:
Low self-esteem and poor self-confidence
A change in interests or friends
Drop in grades
Depression and/or anxiety
Possible self-harm or suicide
Aggression
The other harmful effects:
It occurs in the child's home. Being bullied at home can take away the place children feel most safe.
It can be harsher. Often kids say things online that they wouldn't say in person, mainly because they can't see the other person's reaction.
It can be far reaching. Kids can send emails making fun of someone to their entire class or school with a few clicks, or post them on a website for the whole world to see.
It can be anonymous. Cyber-bullies often hide behind screen names and email addresses that don't identify who they are. Not knowing who is responsible for bullying messages can add to a victim's insecurity.
It may seem inescapable. It may seem easy to get away from a cyber-bully by just getting offline, but for some kids not going online takes away one of the major places they socialize.
 Now What? What parents can do to fight back?
Take it seriously. Don't brush it off!
Talk with your kids about it
Don't overreact
Determine if your kid is at risk of physical harm or assault.  Contact the police department if needed.
Support them in handling the attacks emotionally.  Seek counseling if appropriate.
Get your child/teens school administration involved if necessary.
Consider keeping your home computer is a busy area of your house.
Get to know the online lingo.
If possible, get to know you child or teens passwords and screen names.
Try to be in your child or teen's "friend" network.
What children and teens can do to fight back?
Never give out personal information online, whether in instant message profiles, chat rooms, blogs, or personal websites. This includes your full name, address, telephone number, school name, parents' names, credit card number, or Social Security number or your friends' personal information.
Never tell anyone but your parents your password, even friends.
If someone sends a mean or threatening message, don't respond. Save it or print it out and show it to an adult.
Never open emails from someone you don't know or from someone you know is a bully.
Don't put anything online that you wouldn't want your classmates to see, even in email.
Don't send messages when you're angry.
Block communication with the cyber-bully.
Talk to a friend about the bullying.
Report the problem to an Internet service provider or website moderator.
For More Information
Check out the following online resources to learn more about preventing cyber-bullying:
Books:
Local Resource: