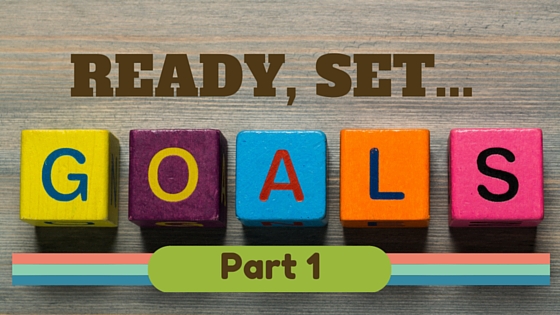 Join us as we explore goal-setting. Today, we'll take a look at why goals are important and suggest how you can begin to learn what matters most. Next week, we'll help you set intentional goals that move you forward.
WHY IS IT IMPORTANT TO HAVE GOALS?
When people have goals to guide them, they are happier and achieve more. Goals are also important because:
Goals provide focus. Not having any goals is like going on a trip without a map: when there isn't a destination, vision, or plan, most people tend to drift.
Goals enable you to measure progress. It is impossible to measure how well you've performed if you haven't set any goals against which you can measure your progress.
Goals are motivating. When there is a target, people feel driven to meet it.
Goals enhance productivity. Having goals makes people more productive than they would be without having them.
Goals enhance self-esteem. Setting and achieving goals makes people feel good about themselves.
Goals increase commitment. When people have a vision of where they want to go, they tend to feel a greater sense of commitment.
Goals motivate groups. Having group goals increases a sense of teamwork, helping teams to be more creative and productive.
WHAT MATTERS MOST?
Before we continue, take a few moments and think about your life. In the big picture, what do you hope to experience and accomplish? In what ways do you want to improve your health, either physical or mental health? Do you have bad habits that you want to kick? Do you have relationships that need to be strengthened? What do you want to learn? What other things have you been thinking about changing or doing?
This week, simply choose one or two of the following areas of your life that deserve change, and next week, we'll provide guidelines to help you begin to write some goals for yourself.
Knowledge
Service
Home
Adventure
Family
Spiritual
Emotional
Career
Hobbies
Travel
Financial
Relationships
Health
Keep in mind that you don't have to tackle change alone. Therapy services can be helpful as you begin to take small steps in your life towards meaningful change. At TherapyWorks, our friendly and experienced therapists can help you implement relevant and effective solutions that you're looking for.
And because convenience is important, our professional and responsive support team offers flexible scheduling options, evening and weekend appointments, and contemporary privacy practices.
We encourage you to take advantage of a free consultation in our Los Gatos or Santa Cruz locations. Contact us today and we'll help you happily.