Every couple has stress. We have individual stress that can affect our partners, family stress, and stress within the relationship.
Oftentimes, people bottle up or keep their stress to themselves, which makes it difficult for their partners to understand what they are going through and to provide support. People often think this is helpful as they don't want to pass their stress along to their partner, but it can actually make it worse. Not dealing with stress can create a negative cycle where couples pass stress back and forth rather than dealing with it in the moment.
Below are some tips for managing stress in your relationship:
You can also download our TIPS SHEET or WATCH THIS VIDEO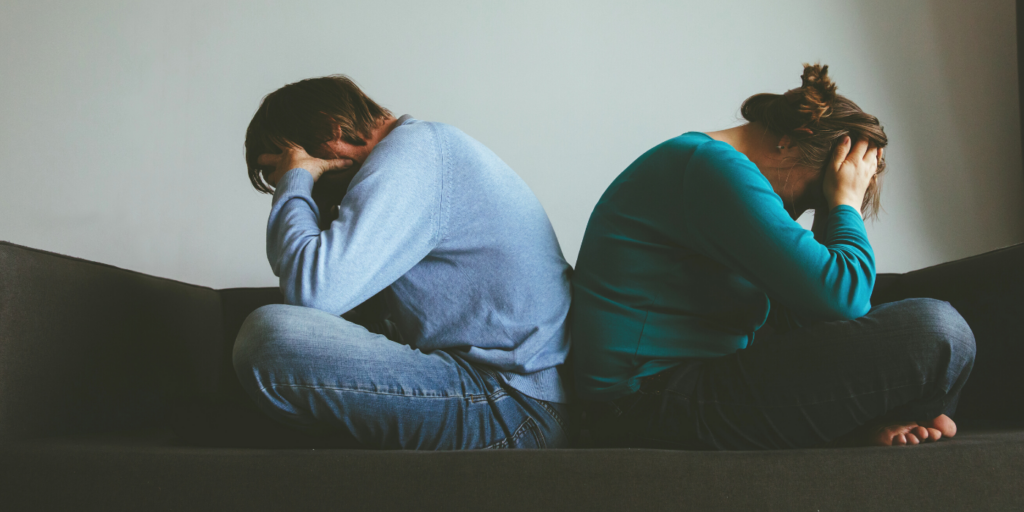 Hug more often. Hugging for at least 30 seconds after work every day can help your bodies line up and calm each other down.
Ask how you can help your partner's day go more smoothly. It may be something small that can make your partner's day better and reduce stress.
Check in and listen. Before jumping to offer solutions or try to "fix" your partner's stress, start by just listening. Sometimes that's all they need.
Stay connected during stress. Talking about your stress and having a supportive partner to see you through it makes you and your relationship stronger.
Know your triggers. Are there particular times or events that seem to heighten your stress levels or your partner's? Be proactive in understanding those as well as the things that help reduce stress in those situations so you can anticipate stressful times and try to minimize the negative affect on your relationship.
Understand each other's needs. Do you like to talk it out when you are stressed? Maybe you need time to process and decompress alone. Know that you and your partner may have different methods of processing stress and that that is okay. Respect each other's process and give each other the comfort and time needed.
Address stressors before they become bigger problems. Know that bottling up your stress to try to protect your partner is not going to help in the long run. It is better to address the stress by being open about your feelings. Unchecked stress can sabotage a relationship and lead to dissatisfaction and disconnection.
Create a list of stress-reducing activities you can do together. Talking walks, working out together, watching a favorite movie. What activities do you enjoy doing together that help alleviate your stress? Keep a list so that you can choose one of those activities when one or both of you become stressed.
Get outside help. Sometimes when you are in a relationship it can be hard to understand what may be causing stress or conflict in the relationship. A therapist can help you and your partner identify conflict areas within the relationship in order to best support you both when deciding what changes may be beneficial for creating a relationship that is as fulfilling and nurturing as it can be.
Remember that everyone needs a little help sometimes. Whether for yourself, for your child, or for your relationship, there are seasons where it's best to seek outside help. We are here for you. We help people like you.
Whenever you're ready, here are ways we can help:
Schedule an appointment – Schedule Now
Try virtual counseling from home – Learn about telehealth
Text WECARE to 474747 and our Client Care Coordinator will reach out
Get to know our therapists – Meet our team!
Share this with someone – Just send them this link
Let's Chat! Simply reply with an email. One of our team members will personally respond – Email us