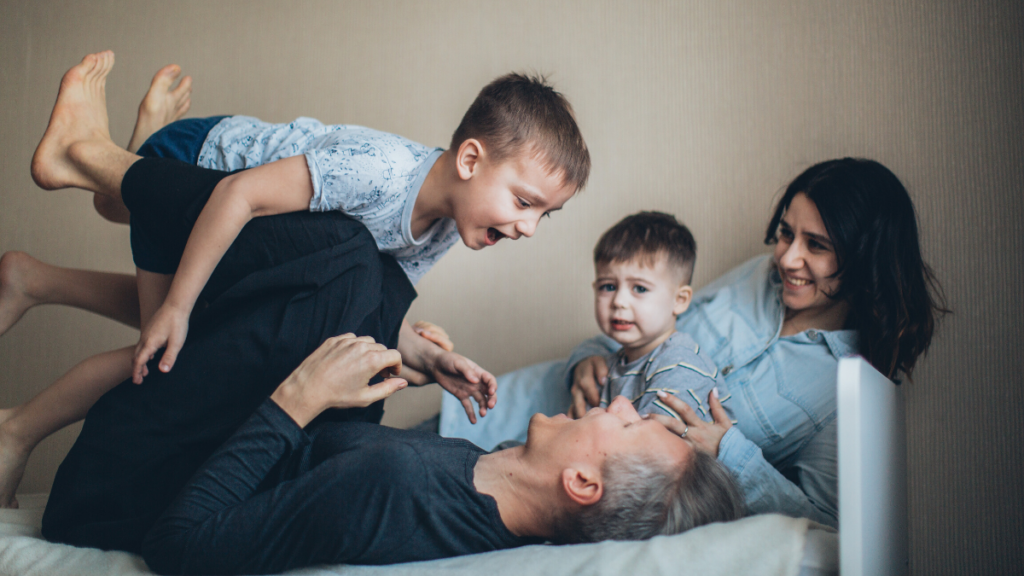 We are spending more time than ever with our immediate family. While the added time together is great, it can also leave everyone feeling a little overwhelmed. It is important to consciously focus on family togetherness and creating connections.
With families home together day-in and day-out, we can often mistake the physical togetherness for emotional connectedness. In reality, the opposite is often true and we can become less connected rather than more. We are sharing tips on how to create and maintain family togetherness during COVID-19.
Share a positive perspective: If we look for the positive we begin to have a more balanced perspective even during difficult times. Start a gratitude jar or ask your family to share one thing they are grateful at dinner to help focus on the positive.
Avoid emotional contagion: Just like a virus – emotions can be contagious. Pay attention to the emotions in your home and limit interactions with people who increase fear and anxiety for your family.
Try Something New: Look for opportunities to do something you've never done before. Brainstorm as a family fun activities or projects you can do together such as a family camp out in the living room or starting a new creative project.
Create a Family Routine: Routines are important for the mental health of the entire family. Having a routine provides daily predictability and can help your family know what to expect and look forward to. Visual schedules can be a great tool for the entire family — make time for exercise, outdoor time, school, work, family connection, and quiet. Designate work/school time, screen time and non-screen time activities. Wake up and go to bed at the same time, eat meals at a normal schedule.
Stay Connected with Those You Love: Catch up with friends and family using video calls or social media. Even though we are physically distant, social connection and interaction is still so important. When we feel connected to another person, we feel happier and calmer. Set a weekly date with friends or family for a virtual meet up.
Daily Check-in: Have a plan for daily check in time with your kids. This provides the opportunity to share emotions. Normalize both big and small emotions. We created a simple, yet powerful tool to help you set goals, find gratitude and stay on track. You can use it for the whole family. We hope you find it helpful. You can download it here.
Be kind to one another – Keep love, compassion, empathy, and kindness at the forefront of your home life. Now more than ever, your family unit is so important. Remember that you are a team and you are on the same team. Respect each other's needs, emotions and space.
Laugh whenever possible – Laughter draws people together and produces a general sense of well-being. Tell a Joke. Watch a funny movie. Schedule time to reconnect with friends via video conference and laugh about old times. Laughter really is great medicine.
Whenever you're ready, here are ways we can help:
Schedule an appointment – Schedule Now
Try virtual counseling from home – Learn about telehealth
Text WECARE to 474747 and our Client Care Coordinator will reach out
Get to know our therapists – Meet our team!
Share this with someone – Just send them this link
Let's Chat! Simply reply with an email. One of our team members will personally respond – Email us