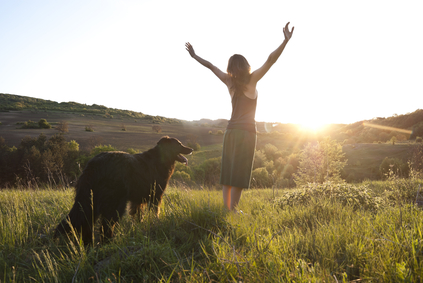 I love to use the word gratefulness. Recently my husband googled it to find out if it truly was a word, it is. 🙂 Synonyms for gratefulness are thankfulness, appreciation and gratitude.
A few months ago I watched an incredible TED Talks by David Steindl-Rast titled: Want to be Happy? Be Grateful. If you haven't seen it, I highly recommend you click the link below and watch. It changed my life. Not to say that I wasn't grateful prior to watching but I certainly wasn't as happy as I wanted to be.
Gratitude for what we are given while striving for what we want is KEY to finding the peace and serenity we seek from life. Without practicing this simple act of appreciating what we have, we completely take away the possibility that right now, right this very second, regardless of all circumstance… We can be the happiest we have ever been.
Bad happens to good people. We can't explain it. We wish it wasn't so. And unfortunately we have all shared in injustices, bad fortune, death, pain, and suffering. The difference here is that when you practice gratefulness, you learn to find peace with the past, and stay centered in the present. Take a moment and ask yourself how does gratefulness fit into your own life? Are you living with an attitude of gratitude? If not, it's never to late. Like all good things, gratitude takes continual practice in order to become a daily part of our lives.
Click here to watch the video!