We say it all the time—self care isn't selfish. In order to take care of others, you first have to take care of yourself. There are lots of ways to incorporate self care into your daily routine. Below are four simple ideas.
You can also download our TIPS SHEET or WATCH THIS VIDEO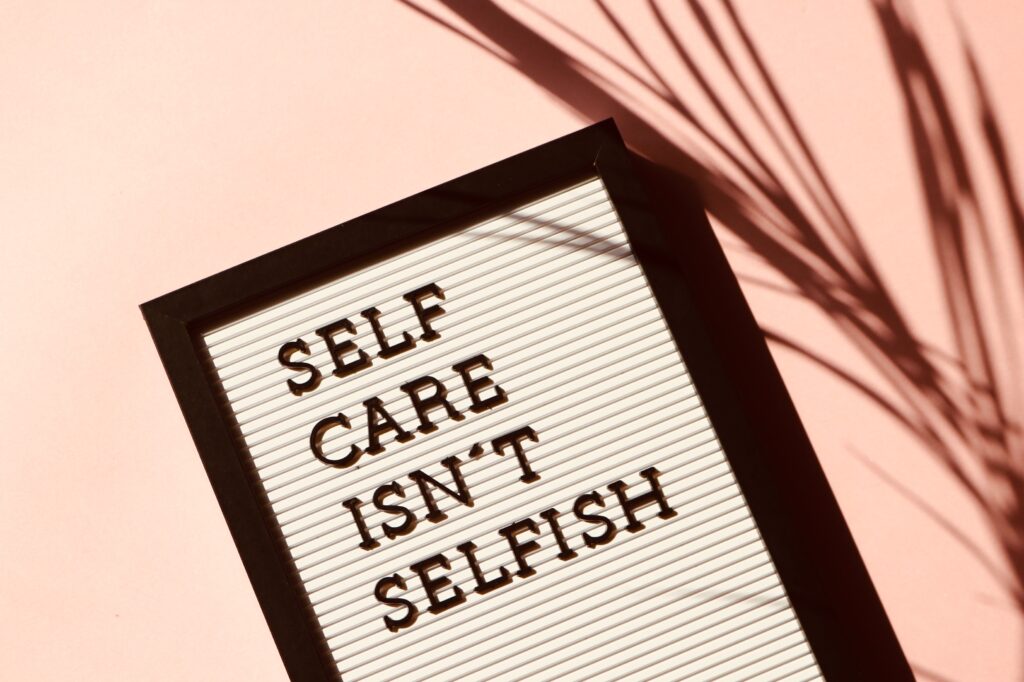 Buy yourself flowers: You don't need a special occasion—or someone else—to treat yourself to flowers. Treat yourself to your favorite blooms and brighten up your home or office, and your mood! Go ahead, treat yourself!
Plan your next vacation: Did you know that just planning a vacation can boost your mood? A Cornell study shows that the anticipation of a trip leads to longer-lasting happiness. Planning a trip can do as much to boost your mood as the trip itself. Crazy, right? So go ahead, start planning that next dream vacation, no matter when it might happen.
Make your favorite meal: Have a meal that always brings you comfort and lifts your spirits? Maybe it's a favorite dish from your childhood or one that reminds you of a special experience. Take time today to make that dish. Cooking is a natural mood booster. By choosing a dish that brings you joy is a perfect recipe for boosting your mood!
Write down a positive affirmation: Words are powerful. Encouraging speech and positive self-talk can foster good feelings and boost your mood. Research shows that writing down affirmations has proved to boost self-esteem and help a person's sense of well-being flourish. Some ideas include:
– I accept and love myself exactly as I am, right now.
– I'm grateful for the wonderful things in my life.
– Challenges can bring out the best in me.
– I exude happiness and positivity.
– I'm right where I should be.
– I'm excited to see what today holds.
What positive affirmation will you write down today?
Remember that everyone needs a little help sometimes. Whether for yourself, for your child, or for your relationship, there are seasons where it's best to seek outside help. We are here for you. We help people like you.
Whenever you're ready, here are ways we can help:
Schedule an appointment – Schedule Now
Try virtual counseling from home – Learn about telehealth
Text WECARE to 474747 and our Client Care Coordinator will reach out
Get to know our therapists – Meet our team!
Share this with someone – Just send them this link
Let's Chat! Simply reply with an email. One of our team members will personally respond – Email us