A new year is a great time to reflect and think about your year as a whole and to set goals and intentions. Setting intentions that focus on changes you want to make in your work is a great place to start.
Think about the things you want to do more of, things you want to work towards eliminating or changing. Set intentions and goals around those and start to create habits and practices that support those.
With all goals and intentions, aim to keep them specific, measurable, action-oriented, realistic, and time-keyed.
Below are a few ideas of goals you can set for your work to get you inspired. Choose a few from this list to implement into your year, or create some of your own.
You can also download our TIPS SHEET or WATCH THIS VIDEO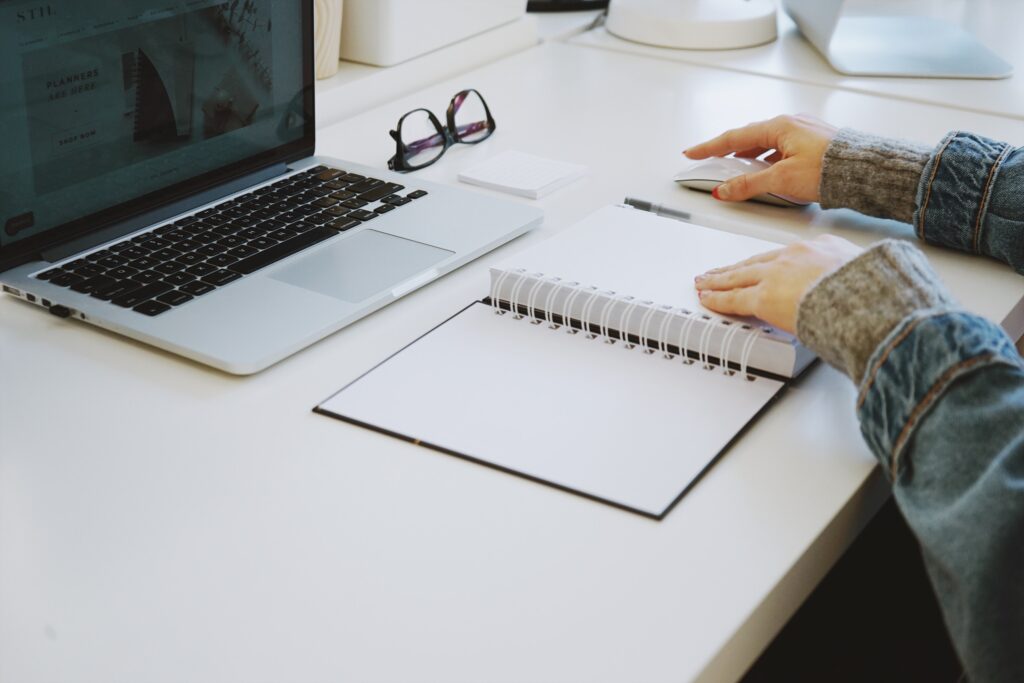 Focus on being productive, not busy: We are all busy. But are you being busy just to be busy? Or are you actually getting things done? Focus on tasks that will help you get closer to achieving your goals, rather than just busy work.
Prioritize your most important tasks: Each day, write down the biggest three things you need to get done. What are the things that, as long as you complete those, you'll have a productive day? Work on those things first. We are generally more efficient at the beginning of our work day. Use that time to focus on your most important tasks.
Set boundaries: Boundaries are the limits we set for ourselves as individuals in relationships. Setting and sustaining boundaries at work is a skill that many of us don't practice. By setting clear and firm boundaries of when you are available, how much you can take on, etc., you are giving your coworkers and superiors clear guidelines as to your expectations and theirs.
Say No: Saying "NO" is a form of self care. It can be hard to say no, but it is an important skill to practice in order to take care of yourself. When you prioritize your needs and put yourself first, saying no becomes easier and actually feels good. If something doesn't serve your business goals, say no without regret.
Rest and recharge: Nowadays we are constantly connected. That means we can technically be available all the time. But it is so important to take time away from work to rest and recharge. Not only will that reduce work stress, it will help you come back from a weekend or day off ready to tackle work. 
Avoid too much caffeine: I know, I know. Coffee. I love coffee. But did you know that caffeine stimulates the release of stress hormones which can amplify your response to stress, making it worse? So on those days where there is just "so much to do" don't reach for more coffee to keep you going. Try a relaxation technique or stepping away and going for a walk to regroup and clear your head.
Outsource or delegate tasks that aren't the best use of your time: What are the things at work that you love doing? What are the things that you specialize in that no one else can do? Those are the tasks you should focus on. Think about how you can outsource or delegate tasks that don't fill you up or that are not the best use of your time and skills. Maybe it is admin tasks or accounting. Make a list of those tasks and then start to strategize how you can delegate them to the right people or outsource them to pros. 
Keep your workspace clean: a clean, organized physical space can be beneficial to your mental clutter as well, providing a sense of calm and accomplishment. At the end of each day, spend a few minutes tidying up your workspace. That will let you come back to work the following day to a fresh space set up for getting things done.
Remember that everyone needs a little help sometimes. Whether for yourself, for your child, or for your relationship, there are seasons where it's best to seek outside help. We are here for you. We help people like you.
Whenever you're ready, here are ways we can help:
Schedule an appointment – Schedule Now
Try virtual counseling from home – Learn about telehealth
Text WECARE to 474747 and our Client Care Coordinator will reach out
Get to know our therapists – Meet our team!
Share this with someone – Just send them this link
Let's Chat! Simply reply with an email. One of our team members will personally respond – Email us