A new year is a great time to reflect and think about your year as a whole and to set goals and intentions. Setting intentions that focus on your relationship can help you in other areas of your life as well. All relationships have stress. We have good days and hard days in our lives and relationships.
When setting intentional goals for your relationship, think of goals that will move your relationship further emotionally. Goals that will deepen your connection and have the most impact on your individual relationship. That means it is important to know what you both value, what means the most to the other person and understanding where you are at in your relationship so you know what changes will have the biggest impact.
Below are a few ideas of goals you can set for your relationship to get you inspired. Choose a few from this list to implement into your year, or create some of your own.
You can also download our TIPS SHEET or WATCH THIS VIDEO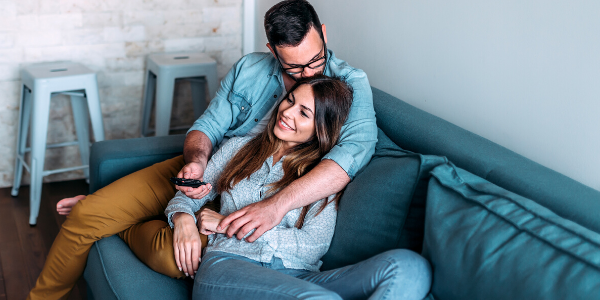 Learn each other's love language: Do you know your love language? What about your partner's? Understanding the way your partner gives and receives love is so important. It can help strengthen your connection, avoid conflict, and resolve conflicts quicker. You can take the quiz here.
Commit to regular date nights: It can feel incredibly difficult to set aside quality time with your partner. Work, family, friends and personal commitments can quickly fill up your plates, leaving little to no time with your partner. If you feel like you are out of synch, a few uninterrupted hours designed to reconnect with each other and reignite your relationship on a regular basis can help.
Create a bucket list of things you want to do together: Create a Pinterest board, or use a journal or jar to begin capturing and storing your favorite ideas. Keep a list on the fridge or on your notes app. Sit together and brainstorm. Email each other ideas you see online. Simply get in the habit of collecting the ideas–restaurants, events, activities and experiences– that you'd love to share together. This list will come in handy when you're ready to plan your time together.
Go to counseling together: counseling isn't just for couples in conflict. The goals of couples counseling include improved communication, better problem solving skills, enhanced intimacy, and overall satisfaction in the relationship for both partners involved as you should enjoy the relationship you are in. That is something any relationship can benefit from.
Read together: Couples book club? Try it. Rather than starting a new show on Netflix together, try choosing a new book. Reading the same book simultaneously with your partner provides an opportunity for rich conversation and connection. It allows you to do something together while also experiencing the same thing, which is unique.
Learn something new together: Learning something new is a vulnerable experience which can bring you and your partner closer together. Learn a language together or take yoga classes together. Getting out of your comfort zone together will deepen your connection and create lasting memories.
Compliment your partner every day: In the day-to-day grind, we can often forget the power of a simple compliment. It doesn't always have to be over the top, but take time to compliment your partner on something each day. Taking the time to recognize them and show that you see them and appreciate them can be a powerful habit.
Sweat together: doing a couples workout or yoga class or going for a brisk walk or run together can really help bond two people. Pushing ourselves physically can bring out the best in us. Having a partner makes it even better. It also keeps you more accountable.
Remember that everyone needs a little help sometimes. Whether for yourself, for your child, or for your relationship, there are seasons where it's best to seek outside help. We are here for you. We help people like you.
Whenever you're ready, here are ways we can help:
Schedule an appointment – Schedule Now
Try virtual counseling from home – Learn about telehealth
Text WECARE to 474747 and our Client Care Coordinator will reach out
Get to know our therapists – Meet our team!
Share this with someone – Just send them this link
Let's Chat! Simply reply with an email. One of our team members will personally respond – Email us