Staying connected to friends, family, and our community is so important for our mental health and overall mood. We know right now connection feels hard, but there are ways to establish and maintain connection even from a distance.  Below are three ideas for adding more connection to your day—today and every day.
You can also download our TIPS SHEET or WATCH THIS VIDEO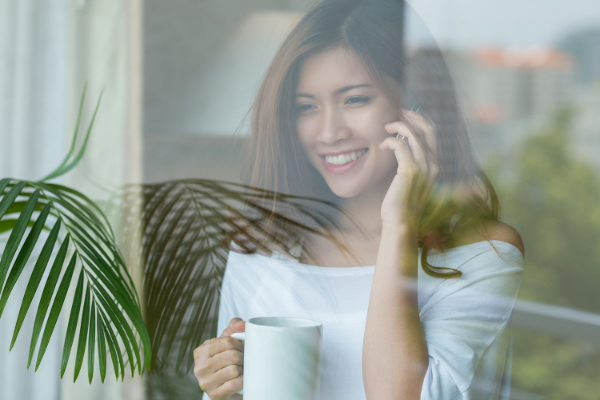 Call an old friend: Instead of texting a friend, pick up the phone and call them. Use the extra time at home for added connection and reconnecting with old friends. Not only will the real connection boost your mood, you'll likely find yourself reminiscing about old times and adding laughter to your day, which is one of the best mood boosters. 
Set up a virtual happy hour with friends or family: Even though we are physically distant, social connection and interaction is still so important. Thankfully, technology provides us endless options to connect with others. Schedule a weekly virtual happy hour with friends and family to stay connected. 
Write someone a letter: Think about the last time you received an unexpected piece of snail mail. How did you feel? Taking the time to let someone in your life know you are thinking of them will bring you joy as well as brighten their day. Who knows, maybe they will send you some mail in return! 
Remember that everyone needs a little help sometimes. Whether for yourself, for your child, or for your relationship, there are seasons where it's best to seek outside help. We are here for you. We help people like you.
Whenever you're ready, here are ways we can help:
Schedule an appointment – Schedule Now
Try virtual counseling from home – Learn about telehealth
Text WECARE to 474747 and our Client Care Coordinator will reach out
Get to know our therapists – Meet our team!
Share this with someone – Just send them this link
Let's Chat! Simply reply with an email. One of our team members will personally respond – Email us