Did you know that in California, suicide is a leading cause of death, particularly among teens and the elderly? While the subject is hard to think about—let alone talk about—it is important to be informed and educated on the warning signs so you can help loved ones when they need it. Below you will find a list of risk factors, protective factors, symptoms of depression and the warning signs that 75% of suicidal persons display. Choosing to become informed can arm us with the knowledge to help prevent suicide.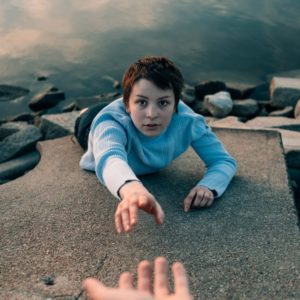 Suicide Risk Factors
Below are common risk factors to be aware of:
Mental disorders, particularly depression and other mood disorders, schizophrenia, anxiety disorders and certain personality disorders
Alcohol and other substance abuse
Hopelessness
Impulsive or aggressive tendencies
History of trauma or abuse
Certain major physical illnesses
Previous suicide attempt
Suicide death of family member or loved one
Job or financial loss
Divorce or death of spouse
Relationship or social loss
Easy access to lethal means
Legal or IRS problems
Academic or social failure in school
Lack of social support, a sense of isolation
Stigma associated with seeking help
Barriers to accessing health care, especially mental health and substance abuse treatment
Certain cultural and religious beliefs
Exposure to someone who has died by suicide and the associated negative influence, including through the media
Signs of Depression
Feeling sad or anxious, or being in an empty mood that does not go away.
Feeling guilty, worthless or hopeless
Having trouble concentrating, remembering or making decisions
Feeling very tired or lacking energy
Having trouble sleeping, staying asleep or sleeping too much
Having little interest in eating or eating all the time
Feeling irritable or restless
Having aches and pains that don't go away regardless of what you do.
Having little interest or find little pleasure in activities you once enjoyed
Having thoughts of death or suicide
What Can You Do To Help?
Take all threats, gestures and previous attempts seriously
Make sure your loved one's professional caregiver does as well
Express you concern. Be a non-judgmental listener
Ask what the matter is. Get the person in crisis to talk about the problem(s)
Don't try to talk them out of suicide. This indicates you're not listening
Let them know you care. Have a sense of what they are feeling and assure them they are not alone
Don't be afraid to talk about suicide directly, or ask if they have a plan
Help them understand their problems are temporary and can be solved
If they were in crisis before, ask how they resolved it. Can they apply the same solution now? Discuss alternative solutions
Never agree to keep suicidal thoughts or plans a secret
If professional care is required, help them find it. It may be necessary to accompany them
If the crisis is acute, do not leave them alone until help is available. Remove firearms, knives, razors, medications and other potentially dangerous items from the area
After assistance is obtained, follow up with the person's treatment and progress.
Take an active role to ensure treatment compliance
If you need additional help or resources, don't hesitate to reach out. Prevention starts with us.