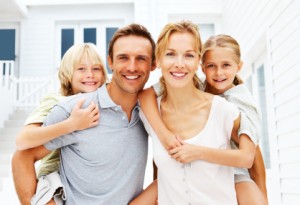 It's that time again! The lackadaisical days of summer have ticked by one by one until now, we parents sit on the precipice of a new school year!
The schedules, the routines, bedtimes, hot lunch or home-lunch, homework, rules, school work expectations, the whole nine seems to be upon us; when just a week ago it feels like were watching the fireworks of Fourth of July, putting off the cares of the school year routine, safe in the knowledge that school was still a few weeks away.
Yet here we are again, or maybe some for the first time, looking down the barrel of the impending school year. I often ponder as a mother of four, about what went well last year and where I can improve this time around. We all want our children to be successful in life, yet how do we transition them from sleeping in & staying up late, to the routine of once again being a full-time student?
After reading several articles on the subject, I have compiled a list of the following tips that I hope will help both you and your child start this year off with a stronger foundation and plan of what this year's school life will look like!
Easing Back into Set Bedtimes:

For many parents this is one of the harder parts of the process to put into effect, but in actuality is one of the most important. According to the Mayo Clinic, school age children need on average, at least 9 to 11 hours of sleep per night. Many studies have shown that children whose bedtimes are consistent and allow for enough sleep, have a better sense of well-being and fewer outbursts of behavioral problems during school hours. If your child has yet to been eased into to their school year sleep habits, don't fret, there is still time! And as any parent can attest a child that has slept well is a happy child!

Explaining Expectations:

Sometimes during the hustle and bustle of buying school supplies, shoes, uniforms, and new outfits, we parents can forget to sit our kids down and explain to them what our expectations are for daily routines. It is so important to lay out an easy to follow schedule of what time children are expected to get up, be dressed, teeth brushed and ready to eat breakfast. In our home, there is an alarm clock in each of our children's bedrooms. In doing so we take the pressure off of our own shoulders, while also teaching the invaluable life lesson of how to become responsible without continual parental nagging.

Establishing Homework Routines

: Give your child a quiet, set area for completing homework. Most teachers suggest that students should begin homework shortly after coming home, that way their mind is still in school mode. After putting this into effect in our own home, we have found that the completion of homework becomes less burdensome to both our children and us! Lots of parents agree that giving children 3o-minutes after school to decompress and have a quick snack gives them just enough time to refuel and get back on task of getting their homework done.

Stay Organized:

Refrigerator calendars and children task charts can be an essential tool in any family home, not only for children but also for the parents to stay abreast of upcoming school activities and events. Click here for a link to a basic task chart to give you an idea. If your child takes lunch to school, why not include a column on the chart for making their lunch the night before? Or if they are not quite old enough for that yet, having them help make their lunch may take longer now, but you will thank yourself later when they are making their lunch on their own!

Meal Planning:

When the school year resumes, so does the task of fitting in checking homework, making dinner, spending quality time with the kids, and getting ready for the next day. What seems to work for many parents I have spoken to is planning what's for dinner during the week. Including your children in the meal planning is also a fun way to bring them into the part of the process! This also will help you spend less time grocery shopping during the week and while also keeping your wallet happy by staying on budget! Here's a link to a generalized meal planner including a grocery shopping list to give you an idea!

Get Involved:

Schools thrive off parental involvement! With State budget & funding cuts, our children's schools need parent volunteers more than ever. Volunteering a few times a week is not very realistic for many families, yet they are other opportunities to support our children's schools. As parents we can donate supplies to classrooms, join the PTA, or perhaps volunteer at evening events. Tons of research has shown that children perform better in school when their parents are more involved at the school.
Put the Fun Back into School: Our final tip for heading Back to School is remembering that it usually takes most children at least 2 weeks to acclimate to the school schedule. They will probably be tired and maybe in need of some extra hugs and pats on the back. A lot of kids will feel drained and perhaps overwhelmed at the onslaught of new teachers, friends, and rules. Remind your kids that this will pass and that school isn't all about homework and grades; it's about making friends and having fun in the process of learning the essentials to help them become successful adults!
We hope that our Back to School Tips have provided some helpful pointers for both you and your child towards having a successful 2013-12014 school year!