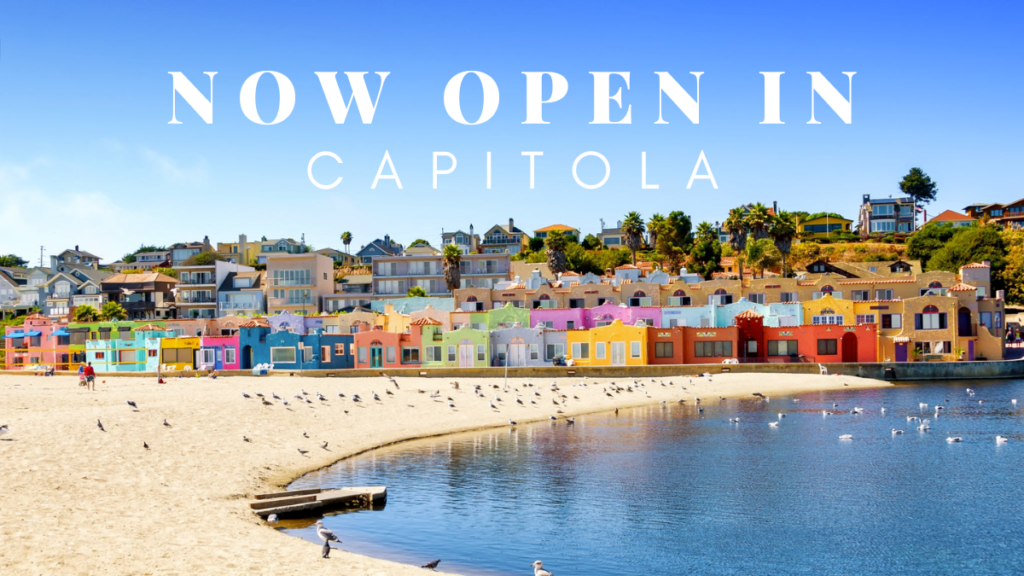 We are excited to announce the opening of our newest TherapyWorks location— TherapyWorks of Capitola! With an office now located in the heart of Capitola, our team will have the opportunity to better serve our community in Santa Cruz County.
Conveniently accessible from Highway 1 and Bay Avenue, our office has a prime mid-county location near the beautiful Capitola Village. For those familiar with the area, the office is a short walk from the infamous Gayle's Bakery and just up the road from the Capitola Police Station.
At TherapyWorks, we're on a mission to help people when it matters most – because when you feel better, you live better. Since 2009, we've offered modern mental healthcare and comprehensive counseling services to children, teens and adults in several local communities, including Santa Cruz, Capitola, Soquel, Aptos, Scotts Valley, Los Gatos, Campbell, Saratoga, and San Jose.
No matter which location you visit, our friendly and experienced therapists are ready to help you, because at TherapyWorks, we're all about therapy that works. We'll get you connected with a best fit therapist, so you can make sense of what's going on, create meaningful change, and get real results.
As a trusted resource, we are committed to our community and look forward to supporting you at our new Capitola location.
Interested in scheduling an appointment? Contact us today, and we'll happily assist you.
You can reach our new office at:
(831) 525-5000