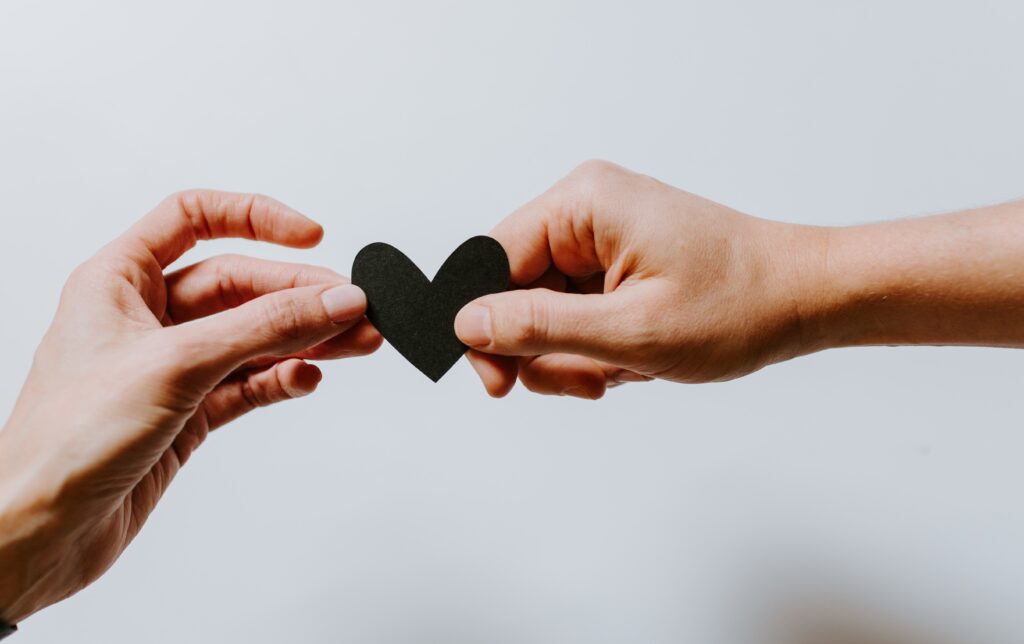 Even though we are physically distant, social connection and interaction is still so important. As Brene Brown says, we are hardwired for it.
Finding time and energy to create connections during this time can be hard. But it is worth it. It is essential, in fact. Here are some tips for staying connected from a distance.
Schedule it – It may not happen if you don't plan it! Set time aside on your calendar to connect with others. When we feel connected to another person, we feel happier and calmer. Set a weekly date with friends or family for a virtual meet up. 
Let people know you are thinking of them: People love knowing they are being thought of. Send a card to someone or choose one person each day to send a voice message to. Just check in and let them know you are thinking of them with no expectations to call you back.
Find What Works: Thankfully, technology provides us endless options to connect with others – call, text, Facetime, Zoom — have your pick! Person-to-person connection fills a vital need we all benefit from.
Have fun together: Plan for a virtual dance party or an afternoon happy-hour. The human spirit thrives with connection. A lot of companies are creating fun ways for interactive and fun virtual get togethers. Try Houseparty for games or Netflix Party to watch shows together from afar.
Exchange funny photos: Laughter is the best medicine they say. The creativity and humor coming out of this time have us cracking up. From Tik Tok videos to memes, share a laugh with someone you know will enjoy it.
Create a shared music playlist: Luckily, there has been no shortage of new music being released during this time. Create a shared playlist to add your favorites to.
Ask for help if needed: It's okay to lean on others for support.The shared laughs, fears, coping strategies, and sometimes tears can be so spirit-lifting! Remember it's okay to not be okay.
Start a Virtual Group or Club – consider a weekly book club, or cooking club. Maybe a virtual wine tasting. Things could get pretty funny and no one has to worry about driving! 
Whenever you're ready, here are ways we can help:
Schedule an appointment – Schedule Now
Try virtual counseling from home – Learn about telehealth
Text WECARE to 474747 and our Client Care Coordinator will reach out
Get to know our therapists – Meet our team!
Share this with someone – Just send them this link
Let's Chat! Simply reply with an email. One of our team members will personally respond – Email us