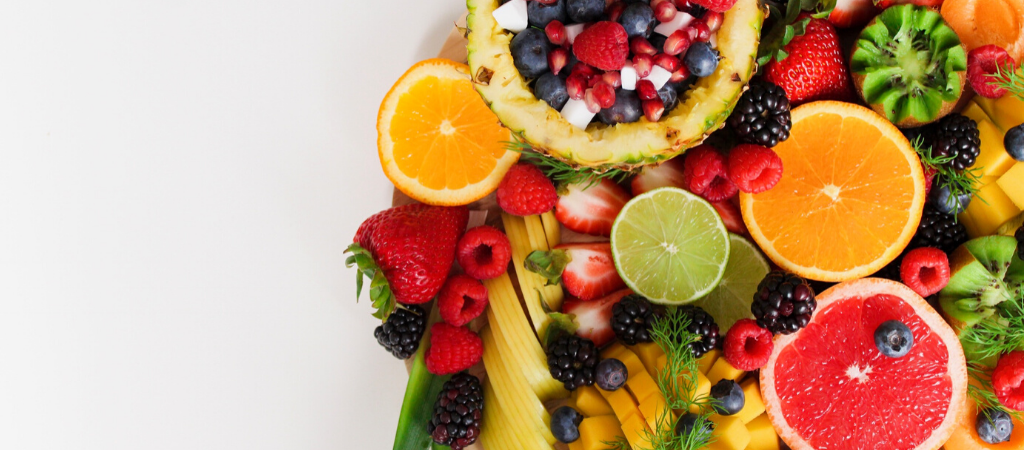 Did you know that nutrition plays an important role in our mental health? A recent study provides evidence that dietary improvement significantly reduces symptoms of depression and improves mood, even in people without diagnosed depressive disorders.
In particular, eating more nutrient-dense meals which are high in fiber and vegetables, while cutting back on fast-foods and refined sugars appears to be sufficient for avoiding the potentially negative psychological effects of a 'junk food' diet.
Want to improve your diet but not sure where to start? Below are some ideas:
Drink plenty of water – Aim to drink half your bodyweight in ounces of water. Dehydration makes you feel yucky. Try hot tea, too. Add citrus or other fruits and vegetables to your water to make it more appealing.

Eat 3 meals a day – it's easy when we are home all day to fall into the trap of grazing and snacking throughout the day. But try to stick to eating 3 real meals each day. This will help keep your body and mind fueled and help you eat a balanced, nutrient dense menu without the added sugars often found in snacks.

Choose healthy foods – a well-rounded diet can fuel your body and mind. Try to consume vegetables, fruit, and lean proteins each day. Aim to make half of each plate you eat fruits and vegetables.

Get creative with fruits & veggies – It doesn't have to be all salads. Incorporate veggies into smoothies, soups and sauces. Or make healthy, homemade dips like hummus or tzatziki.

Limit processed foods – it's easy to fall into the comfort food trap – Sodium-rich foods, caffeine, and sugar can deplete the body of much needed energy. Learn how to read food labels so you can avoid added sugars. When in doubt, and whenever possible, stick to whole foods.
Try to meal prep – Having healthy foods prepped and ready increases the chances you will actually eat them. Prep healthy snacks, wash and cut veggies for dip and utilize your crockpot for easy weeknight dinners.
Try new recipes. We are all doing a lot more cooking at home. Take advantage of the time to try new recipes. Get the whole family involved in choosing recipes and cooking meals. Getting kids involved in preparing and cooking healthy foods has shown to increase the likelihood they eat healthy foods. 
Whenever you're ready, here are ways we can help:
Schedule an appointment – Schedule Now
Try virtual counseling from home – Learn about telehealth
Text WECARE to 474747 and our Client Care Coordinator will reach out
Get to know our therapists – Meet our team!
Share this with someone – Just send them this link
Let's Chat! Simply reply with an email. One of our team members will personally respond – Email us