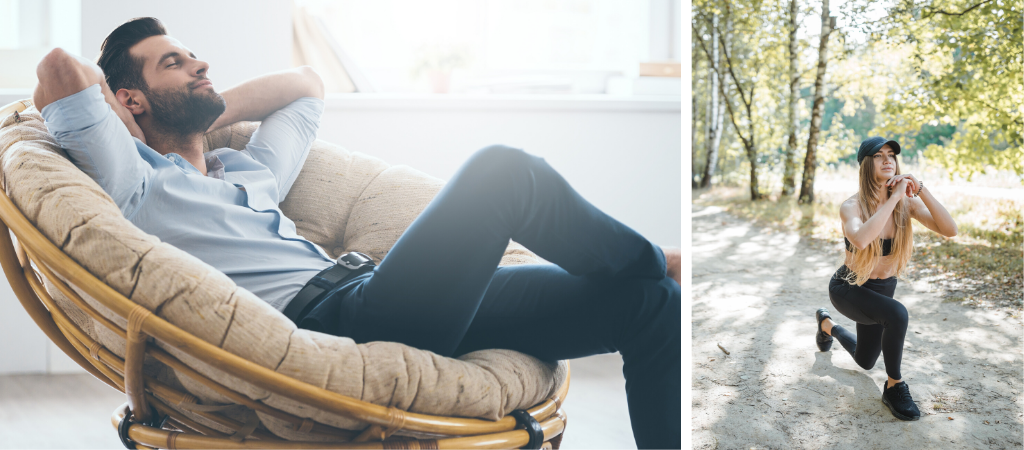 Staying healthy both physically and mentally can help you better manage the stress and challenges of this time. Physically and mental health are closely connected, and greatly impact each other. Poor physical health can lead to an increased risk of developing mental health problems. Similarly, poor mental health can negatively impact physical health, leading to an increased risk of some conditions.
Taking care of your body will help you reduce stress, improve sleep, increase your energy levels and help you think more clearly. These are all crucial during this time dealing with the added concerns surrounding COVID-19.
Below are some tips for making time to take care of your body to stay both physically and mentally well.
Get outside everyday – Fresh air / sunshine / Take a walk. Time outdoors refreshes the mind, gives you more energy and exposure to the famous Vitamin D. If you are cooped up inside working, homeschooling or generally sheltering in place, a walk outside will do wonders for your anxiety, stress and overall attitude.

Breathe! Learning the difference between fight or flight breathing and normal relaxed breathing is essential. Getting oxygen to your body has many benefits including improved mental clarity and intelligence, a boost to your immune system, and reduced stress levels.

Get Sweaty! – Get your heart-rate pumping for a natural mood boost (thanks endorphins). Take this time to try a new form of exercise. There are so many fitness professionals offering classes online. Try a variety of at-home workouts, or go outside for a run, walk, or bike ride.

Stretch your muscles – If you are working from home, you may find yourself sitting for longer periods of time. A daily stretching practice eases the body's workload, increases circulation, releases endorphins, and improves toxin removal. Try spending 10-15 minutes stretching when you wake up in the morning and/or before bed.

Get plenty of sleep– A good night's rest can go a long way. Practice good sleep hygiene during this crisis by going to bed and getting up at the same time every day. Try to disconnect from electronics 1-2 hours before you plan to fall asleep. This will help you fall asleep easier and sleep more soundly.

Relax- Stress can cause damage to you both physically and mentally. Try to relax, take time to engage in self-care. We know that just a brief period of silence and stillness can make your brain and body feel good. Set aside time each day for a few quiet minutes away from the chaos of quarantine.

Personal hygiene – Daily hygiene helps provide a healthy normalcy. Consider starting your day and getting ready just like you normally would. A shower and change of clothes can do wonders for how you feel mentally and physically.
Kick your feet up – Laying down and taking gravity off of your body is a quick strategy that allows your entire system to sigh and reset. By self-soothing you can reduce stress and boost your mood. 
Whenever you're ready, here are ways we can help:
Schedule an appointment – Schedule Now
Try virtual counseling from home – Learn about telehealth
Text WECARE to 474747 and our Client Care Coordinator will reach out
Get to know our therapists – Meet our team!
Share this with someone – Just send them this link
Let's Chat! Simply reply with an email. One of our team members will personally respond – Email us