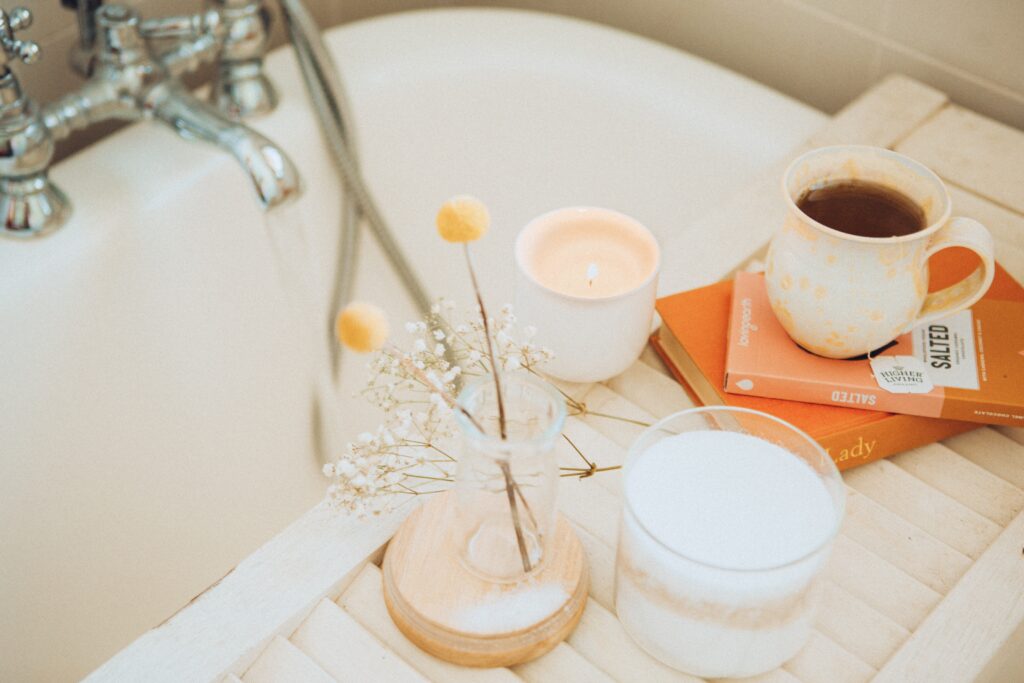 Are you looking for gift ideas for the person who has everything? One thing we all need more of is self care. If someone you care about isn't making time for self care, a gift centered around time just for them may be just what the doctor ordered. 
Here are some of our favorite self care gift ideas:
Tea subscription: one of our favorite ways to relax is to steep a nice cup of loose leaf tea. By gifting a monthly tea subscription, you'll give the tea-lover in your life a new way to explore teas and relax and unwind. One we love is Sipsby, but there are several out there.
Flowers or a potted plant: Take care of a plant or flowers is a great stress reliever. Brighten someone's day with a delivery of fresh flowers, or an easy-to-care-for plant like a succulent.
At-home spa day supplies: face masks, bubble bath, bath bombs, foot soaks. Anything spa related is a great self care gift. Grab a couple items for yourself, too.
Meditation app subscription: We love the Calm app for simple daily meditation practice. If someone on your list enjoys meditation or has expressed the desire to start meditating, this is a great gift.
Yoga classes: yoga is one of the best forms of self care. It incorporates physical and mental care, forces us to disconnect and unplug, and is a great way to quiet the mind and move your body. Purchase a class package for the yogi (or wannabe-yogi) on your list.
Candles: There is nothing better than the scent of a great candle. They are beautiful and can create a calm and relaxing environment.
Anything cozy: Who doesn't love to get cozy? Think throw blankets, cozy socks, robes. These are the perfect self care gift for the person who has everything. No one can have too many blankets or cozy socks.
What are the best self care gifts you have given or received?