May is Mental Health Awareness Month. While it is important to regularly check in on your relationship and your mental health, this is a great time to do a comprehensive check-up. There are many elements to consider when checking in on your relationship. Take stock of how you are doing in areas like connections, support, mood, nutrition, sleep, exercise, mindset.
This week we are focusing on things to consider when doing a mental health check-up for couples. Every relationship has ups and downs, but most people strive for more ups than downs. Creating space and making time to check in is important. Explore optimizing each of the seven areas below:
You can also download our TIPS SHEET or WATCH THIS VIDEO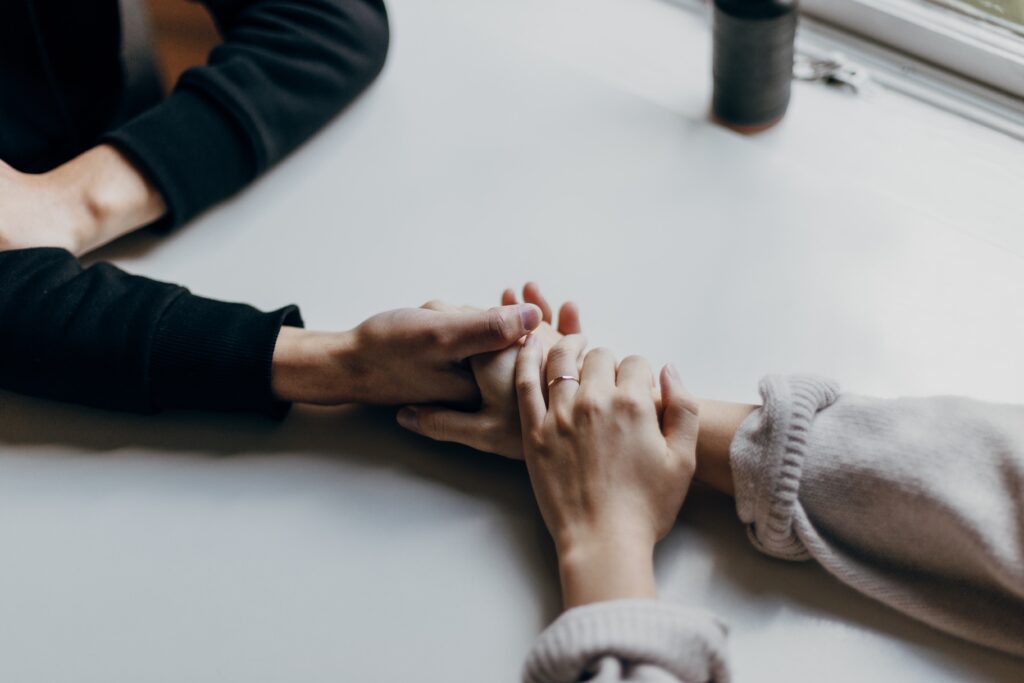 Connections: Do you and your partner have connections outside of your relationship? Do you each have your own friends? It is important to have connections outside of your relationship. How connected are you and your partner? Do you feel like you regularly spend time to slow down and connect with each other, or like you are two ships passing in the night?   
Support: Do you feel you have a strong support system for your relationship? Are there people or professionals you can turn to when you need a little extra help? 
Mood: How are your moods? Do you find yourself snapping at each other? When you have disagreements, are they calm or can they get heated quickly? How is your communication? Could you use some help with handling conflict in a healthier way?
Nutrition: Are you both taking good care of your nutrition? How often are you sitting down and enjoying a meal together? The time spent eating and cooking together can be a great time to reconnect and decompress together. 
Sleep: How are you both sleeping? Is it easy to get comfortable and fall asleep?  Keep your bedroom a place for connection and rejuvenation. Keep screens out of the bedroom to help foster more connection and better sleep. 
Exercise: How are you caring for your body? Movement can be a great way to easy relationship tension and also to further connect with each other. Going for a walk after dinner, or exercising together can help deepen your bond with each other. 
Mindset: When challenges in your relationship arise, how do you handle it? Do you approach it with a positive mindset, or negative? Remember that all couples face challenges, but how you approach the hard times and work through them together is what matters. 
Remember that everyone needs a little help sometimes. Whether for yourself, for your child, or for your relationship, there are seasons where it's best to seek outside help. We are here for you. We help people like you.
Whenever you're ready, here are ways we can help:
Schedule an appointment – Schedule Now
Try virtual counseling from home – Learn about telehealth
Text WECARE to 474747 and our Client Care Coordinator will reach out
Get to know our therapists – Meet our team!
Share this with someone – Just send them this link
Let's Chat! Simply reply with an email. One of our team members will personally respond – Email us