Nutrition plays an important role in our mental health. Poor nutrition can negatively impact our mental health, and proper nutrition can actually improve mental health.
Do you ever feel anxious or stressed? You are not alone.
Sometimes stress can help you focus and get the task at hand done or can trigger your flight or fight responses and literally save your life.
But when stress or anxiety is frequent and intense, it can strain your body and make it impossible to function. Finding effective ways to deal is crucial to living well. The goal is not to avoid stress and anxiety, but to better understand them, recognize the signs and symptoms, and proactively manage the conditions.
What we eat can impact our ability to manage stress and anxiety when they inevitably come up. First and foremost, focus on eating a balanced diet of whole foods. 
Some foods that may help alleviate stress are listed below.
You can also download our TIPS SHEET or WATCH THIS VIDEO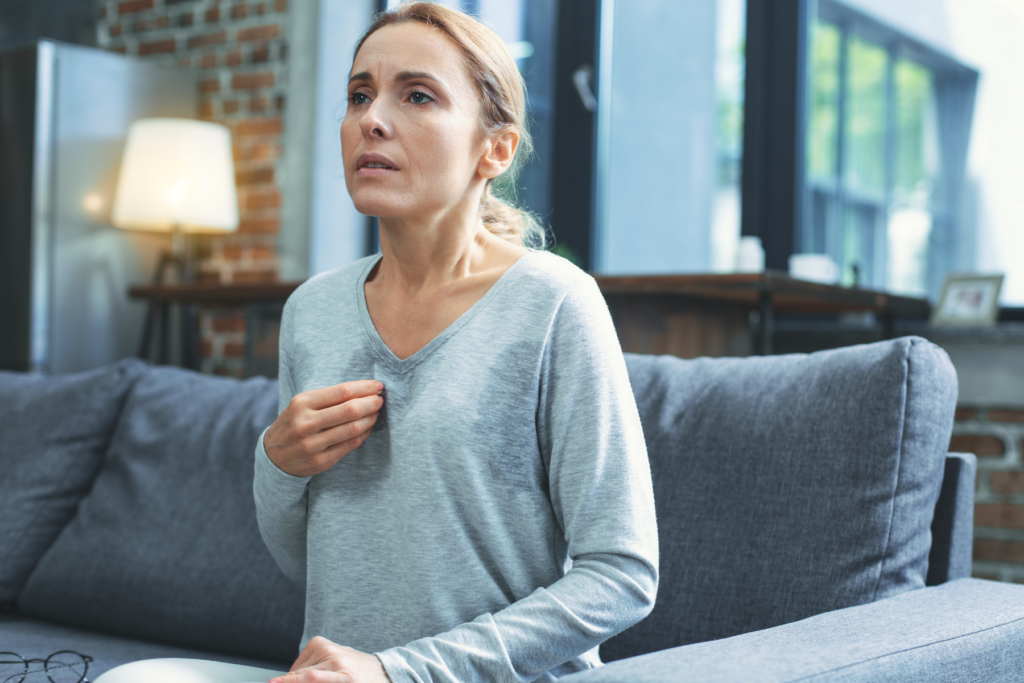 Matcha: Matcha is rich in L-theanine, a non-protein amino acid with powerful stress-relieving properties.
Swiss chard: Swiss chard is loaded with 36% of the recommended daily intake of magnesium, which plays an important role in your body's stress response.
Artichokes: Artichokes are high in fiber, potassium, magnesium, and vitamins C and K, all of which are essential for a healthy stress response.
Eggs: Whole eggs are rich in choline which has been shown to play an important role in brain health and may protect against stress.
Garlic: Garlic is high in compounds that help increase levels of glutathione which is part of your body's first line of defense against stress.
Broccoli: Broccoli and other cruciferous vegetables are known for their health benefits and may help with mental health disorders like depression.
Chickpeas: Chickpeas are packed with stress-fighting vitamins and minerals, including magnesium, potassium, B vitamins, zinc, selenium, manganese, and copper.
Blueberries: Blueberries are high in antioxidants that have anti-inflammatory effects and other health benefits, including improved mood.
Remember that everyone needs a little help sometimes. Whether for yourself, for your child, or for your relationship, there are seasons where it's best to seek outside help. We are here for you. We help people like you.
Whenever you're ready, here are ways we can help:
Schedule an appointment – Schedule Now
Try virtual counseling from home – Learn about telehealth
Text WECARE to 474747 and our Client Care Coordinator will reach out
Get to know our therapists – Meet our team!
Share this with someone – Just send them this link
Let's Chat! Simply reply with an email. One of our team members will personally respond – Email us