Fall is a great time to settle into new habits. As the hustle and bustle of summer gives way to the new season, we encourage you to consider creating new healthy and happy habits for the fall.
Here are five ideas of habits for adults this fall.
You can also download our TIPS SHEET or WATCH THIS VIDEO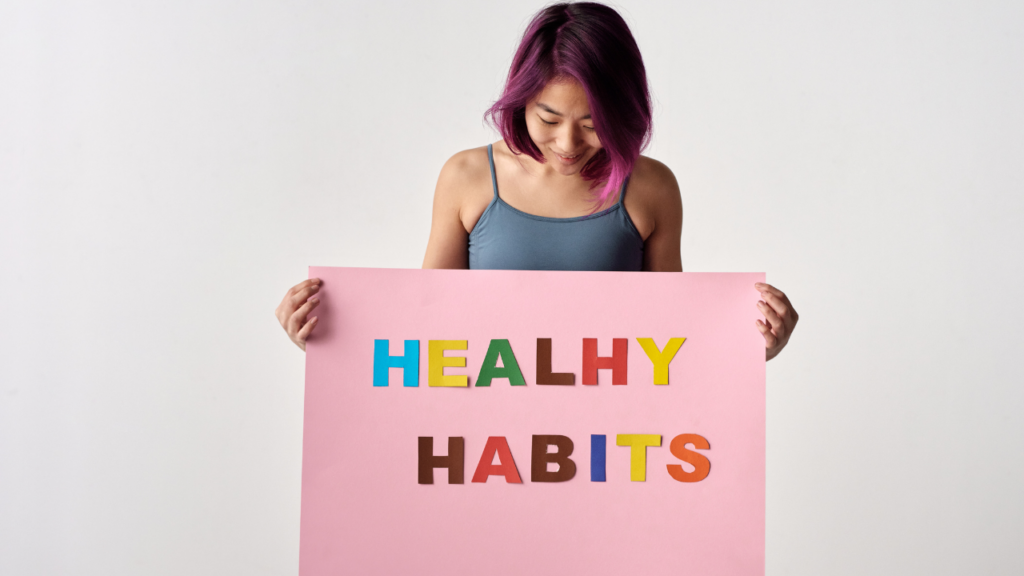 Discover new hobbies. Having activities outside of school and family life can give you something to look forward to
Limit social media: Spending too much time on social media can have a negative effect on your mental health. Make a commitment this fall to disconnect, take a digital detox, and spend more time with people in real life. 
Set boundaries: Setting healthy boundaries means telling people what we expect from them and what they can expect from us. They also remind us to respect our own limits. Boundaries are like fences for people; healthy boundaries enable us to maintain a sense of comfort and privacy in our relationships. We set boundaries for ourselves to let others know how to interact with us and vice versa, we respect the boundaries set by others.
Drink more water: Aim for half of your body weight in ounces of water each day 
Spend more time outside: The fall is a great time to spend more time outside. Spending time outside has tremendous health benefits, including boosting your immune system and improving mental health.
Rest and recharge: Nowadays we are constantly connected. That means we can technically be available all the time. But it is so important to take time away to rest and recharge. Not only will that reduce stress, it will help you come back from a  day off refreshed and rejuvenated.
Whenever you're ready, here are ways we can help:
Schedule an appointment – Schedule Now
Try virtual counseling from home – Learn about telehealth
Text WECARE to 474747 and our Client Care Coordinator will reach out
Get to know our therapists – Meet our team!
Share this with someone – Just send them this link
Let's Chat! Simply reply with an email. One of our team members will personally respond – Email us