Did you know…
People who feel more connected to others have lower levels of anxiety and depression?
Studies also show they have:
Higher self-esteem
Greater empathy for others
Are more trusting and cooperative
Social connectedness promotes social, emotional and physical well-being. But how do you create meaningful connections with your partner?  
Below are five tips for building a stronger connection with your partner.
You can also download our TIPS SHEET or WATCH THIS VIDEO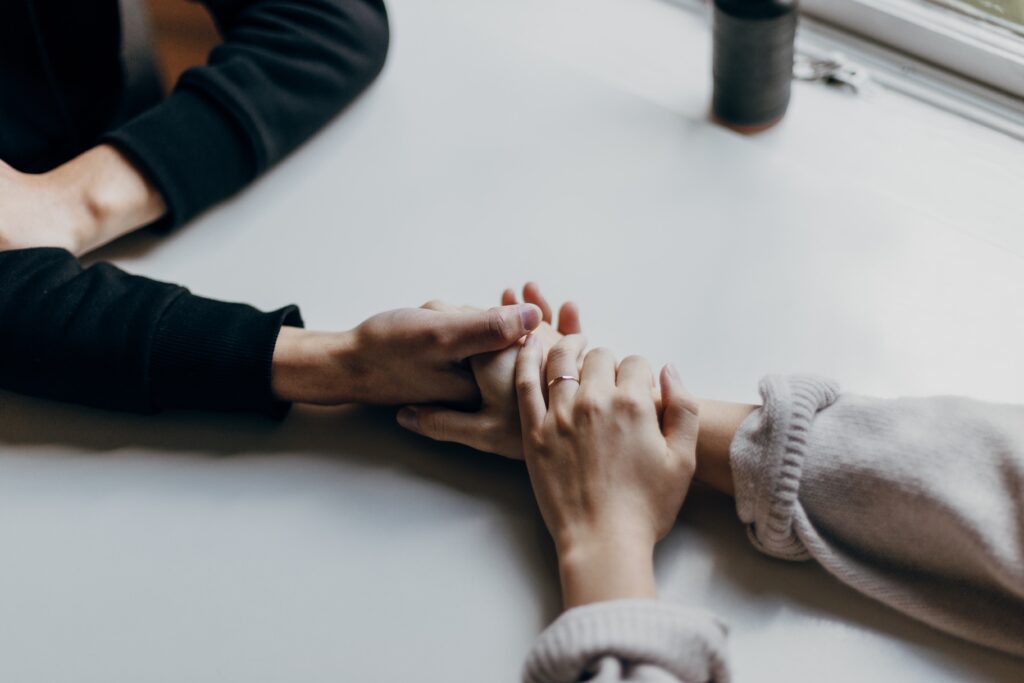 Show interest in your partner's interests. It's important to know what your partner loves to do and show interest in those even if you don't join them. Even if you don't like football, but your partner does, watch a game with them, ask questions, and listen when they talk about it. Connect through empathy and genuine interest with your partner's passions and you will foster greater intimacy and commitment.
Give eye contact. Make eye contact when you're talking or listening to your partner. This communicates that you are present with them in the moment and not giving priority to anything but them. Turning off all distractions and focusing solely on your partner means you're choosing to make a connection. That goes a long way in strengthening connection.
Do small, random acts of kindness. Little gestures can often mean the most. It will encourage you both to think about each other throughout the day. Try things like leaving little notes for your partner, helping with a project, or making their favorite meal. 
Trying something new together. Look for opportunities to do something you've never done before. Brainstorm fun activities or projects you can do together such as cooking a new recipe, learning an instrument together, trying a new workout or sport,  or traveling somewhere new. 
Physical touch. Physical touch is important in any relationship. When possible, keep the human connection. Hold hands, hug. Just the physical act of a kind and warm touch lowers one's blood pressure and releases the "love hormone," oxytocin. And it goes both ways, those that give hugs for example, also have a similar physiological reaction. Touching is also a key factor to a lasting relationship.
Remember that everyone needs a little help sometimes. Whether for yourself, for your child, or for your relationship, there are seasons where it's best to seek outside help. We are here for you. We help people like you.
Whenever you're ready, here are ways we can help:
Schedule an appointment – Schedule Now
Try virtual counseling from home – Learn about telehealth
Text WECARE to 474747 and our Client Care Coordinator will reach out
Get to know our therapists – Meet our team!
Share this with someone – Just send them this link
Let's Chat! Simply reply with an email. One of our team members will personally respond – Email us