Fall is a great time to settle into new habits. As the hustle and bustle of summer gives way to the new season, we encourage you to consider creating new healthy and happy habits for the fall.
Here are five ideas of habits for families this fall.
You can also download our TIPS SHEET or WATCH THIS VIDEO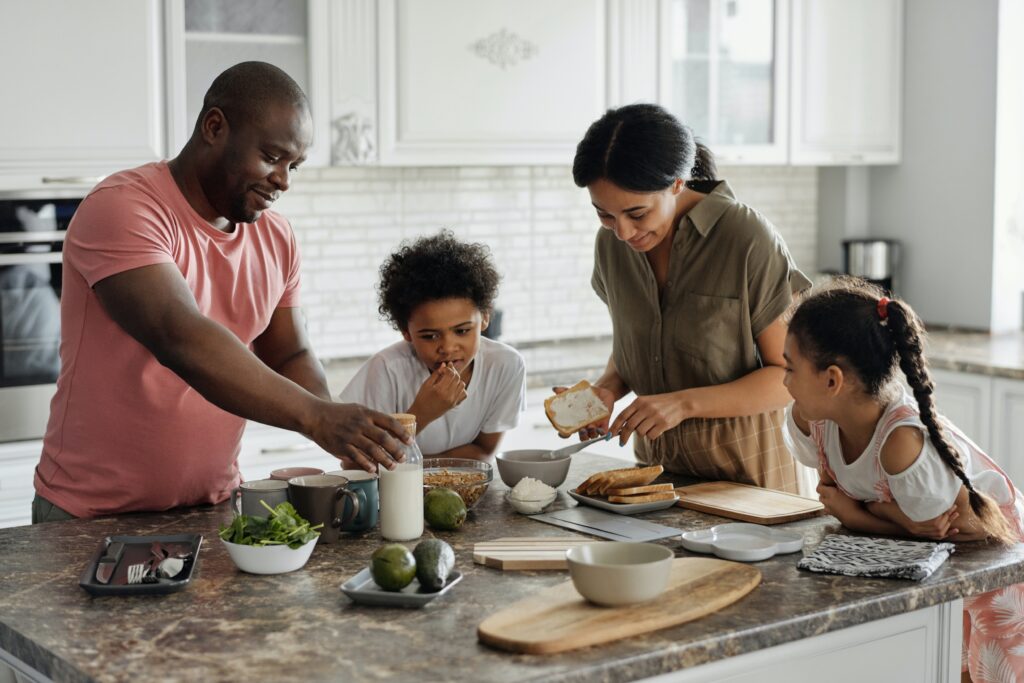 Prioritize Commitments. Saying "no" can be a powerful tool for your family. When you overcommit—even to fun activities—it can lead to stress and anxiety. Instead of constantly running from one activity to the next, really think about the events and extracurriculars that bring joy and add to your family's happiness. Then say no to everything else. 
Get Organized. Start this new season on the right foot by going through toys, games, clothes, etc. and donating, selling, or tossing the extra stuff. You can also use this time to get organized by creating a family calendar so everyone knows what is happening each week. Being organized physically and mentally will help create a more calm and peaceful environment.  
Unplug together. Set screen-free hours for the whole family. This will allow you to focus on connecting and communicating, bringing you closer together as a family. 
Exercise together. Find fun ways for the family to get moving together. Hikes, family bike rides or evening walks are great for your physical and mental health. 
Share mindful meals. Create a habit of having meals together as a family whenever possible. No TV or screens or distractions. Reconnecting over a meal can be a great time to slow down and ask each other meaningful questions and grow closer together.
Whenever you're ready, here are ways we can help:
Schedule an appointment – Schedule Now
Try virtual counseling from home – Learn about telehealth
Text WECARE to 474747 and our Client Care Coordinator will reach out
Get to know our therapists – Meet our team!
Share this with someone – Just send them this link
Let's Chat! Simply reply with an email. One of our team members will personally respond – Email us