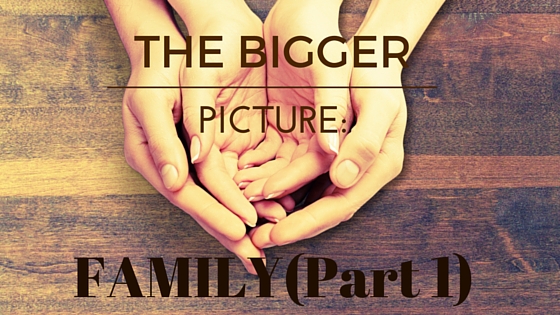 May is National Family Wellness Month, an observance designed to promote healthy family lifestyles. Research shows that a healthy body is linked to healthy relationships, and for many of us, our family relationships can be enduring and fulfilling. This week, we'll begin by taking a look at family cohesiveness, and, next week, we'll provide you with practical tips to strengthen the cohesiveness and overall wellness of your family. 
WHAT IS FAMILY COHESIVENESS?
Family cohesion relates to the emotional bonding that occurs between family members. Families that have healthy levels of cohesion interact with one another in a way that indicates a balance between family members' individual independence and family togetherness. Healthy family cohesion is a strength and a resource for families that will assist them in facing the daily challenges of family life. For example, cohesive families provide a sense of safety and refuge for their members, thereby facilitating more effective communication and a strong sense of self-esteem.
WHAT ARE SOME SIGNS OF DISENGAGEMENT?
Families come in different shapes and sizes-no one family looks exactly like another. And no family is perfect. It's important to recognize problem areas so that you can begin to build your family into a strong unit.
These are some warning signs to watch for:
There is a lack of communication among family members.
Individuality is not valued.
Members are often confused and angry with one another.
Members spend little time together.
There don't seem to be clear values or standards guiding family members' behavior.
Standards and expectations are unclear.
Members are unkind and disrespectful to each other.
The family is cut off from the community.
When the family is under stress or faces change, the members respond in a destructive way.
Members' viewpoints and opinions are not taken into consideration when family decisions are made.
WHAT ARE THE SIGNS OF A COHESIVE FAMILY?
When a family is cohesive, there is a sense of unity. Families that are cohesive do the following:
Members communicate regularly with one another. They keep each other informed of what they are doing, what they are feeling, and what they need from one another.
Members value each other's individuality and separateness. Each member is encouraged to express himself or herself uniquely and to pursue his or her own interests and talents. There is no an expectation that everyone will do things "the Smith family way" or have the same interests or pursue the same careers.
The family spends time together regularly. Building and maintaining relationships takes time. When people are committed to maintaining a sense of family unity, they make the time to be together. They spend time on structured activities and also just spend quiet time at home.
There is a sense of belonging. When there is family unity, each member feels anchored to home. Members know they always have a place where they are welcomed, loved, and accepted.
There is a sense of the family as a unit or team. The family has a sense of identity. "The Rizzo family" means something special.
Members demonstrate respect and support for each other. Though family members may disagree with one another, they always treat each other with respect. Anger is managed productively, and feelings are expressed assertively. Parents solicit the viewpoints of the children and incorporate each member's needs and wishes when making family decisions.
Members express affection for each other. They tell each other "I love you" and send other positive messages on a daily basis.
Members build each other's self-esteem. They say and do things to make each other feel good about themselves. For example, they:
Make eye contact when speaking to each other.
Listen carefully and allow the speaker to finish his or her statements.
Point out things that other family members do well.
Do favors for each other.
Share the use of the family's resources.
Each member's behavior is guided by values and standards. From an early age, parents discuss with children the beliefs and values that they believe in. They guide the children's behavior in accordance with those beliefs and values and serve as positive role models.
The family is connected to the community. They participate in community activities and make the time to volunteer to help others.
When times are stressful, the family responds in a productive way. They talk to each other about what is going on and help each other manage stressful times. They listen, empathize, and help each other find solutions. They avoid destructive responses such as avoidance, anger, and alcohol or drug abuse.
Next week, we'll offer you useful ways to increase your family's cohesiveness. In the meantime, consider how personalized and comprehensive family therapy services may help your family. At TherapyWorks, our inclusive, supportive environment contributes to successful family interactions and assists families in finding and maintaining cohesion.
Our friendly and experienced therapists also offer specialized child and teen therapies, individual therapy, couple therapy, and group therapy. We also provide a research-based adolescent substance abuse treatment program (ASAP) for teens and their families.
As always, at TherapyWorks, clients enjoy perks that aren't often found with other counseling agencies, such as a professional and responsive support team, convenient scheduling options, evening and weekend appointments, and contemporary privacy practices. We offer a warm yet modern space, because your comfort is important to us.
Interested in a free consultation in either our Los Gatos or Santa Cruz locations? Contact us today, and we'll assist you.