Do you ever feel overwhelmed? You are not alone. Life is stressful and overwhelming—that is inevitable. The goal is not to avoid stress altogether, but to better understand it, recognize the signs and symptoms, and proactively manage the conditions to get out of the spin cycle.
Let's talk about some simple ways you can stop the spin cycle and reset when life feels overwhelming.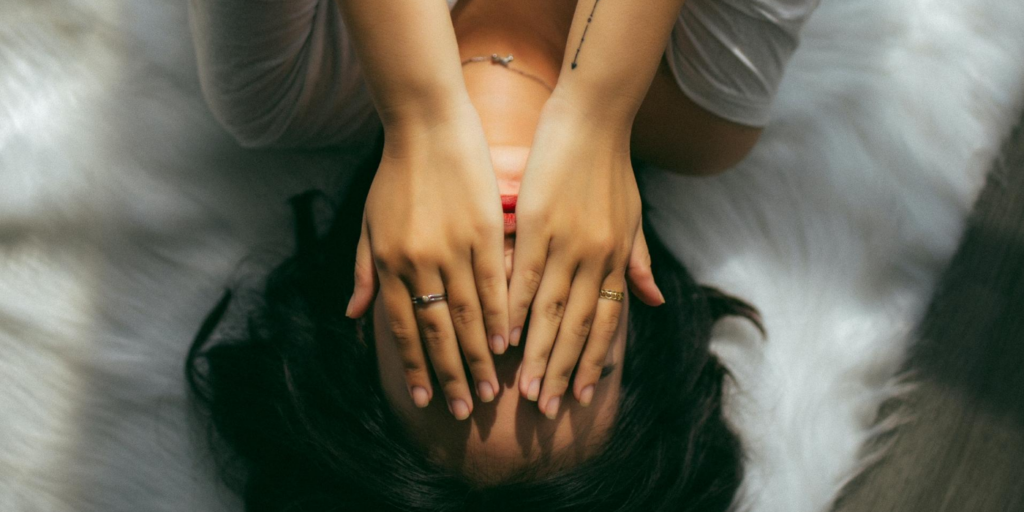 You can also download our TIPS SHEET or WATCH THIS VIDEO
Move your body.

Physical activity is a great way to relieve stress, clear your head, and fill your body with endorphins to help boost your mood.

Write down your thoughts and feelings.

Grab a journal, a piece of paper, or the notes app on your phone and write down how you are feeling, what is stressing you out. Sometimes just getting your feelings out can help them feel less overwhelming.

Organize or clean a room in your house or office.

By focusing on a simple task like cleaning the bathroom or organizing the pantry, it allows your mind to shift its focus to something different than the stress. Also, a clean, organized physical space can be beneficial to your mental clutter as well, providing a sense of calm and accomplishment.

Step away from social media.

There is so much noise on social media. So many updates and negativity that it can weigh on your mind without you even realizing it. When you feel overwhelmed or stressed, take some time to step away and disconnect from those external messages and triggers and see what happens.

Spend time outside.

Fresh air, sun, Vitamin D all work wonders for getting out of the spin cycle, resetting and reminding yourself about the simple things we often take for granted.

Try a "grounding" exercise.

Stop and look around you. Find 5 things you can see, 4 things you can touch, 3 things you can hear, 2 things you can smell, 1 thing you can taste. This can help you when you feel like you have lost all control of your surroundings.

Try muscle relaxation.

Progressive muscle relaxation can help you reset and relax when you feel stressed or overwhelmed. Start by tensing your muscle groups one at a time. Then, release the tension of these muscle groups one at a time. Pay attention to each individual muscle as you tense and relax it.

Meditate.

Meditation is such a great tool. Close your eyes, practice your breathing and let your mind fall silent. The quieting of your mind for just 60-seconds can have a profound effect on the rest of your day. There are also great guided meditations you can find online and apps you can download like Calm.

See some of our favorite mental health apps and resources

.

Deep Breathing.

controlling your breathing is a great way to cope when you feel like you are spinning and are stressed and overwhelmed. Here's how it works: take a slow breath in through your nose, hold it for a couple of seconds, and then exhale and repeat. You can do this while standing, sitting, or laying down.

Seek help.

Please know that if the steps you've taken to manage stress aren't working, it may be time to share with your mental health professional to pinpoint specific events that trigger you and help you create an action plan to change them.
Remember that everyone needs a little help sometimes. Whether for yourself, for your child, or for your relationship, there are seasons where it's best to seek outside help. We are here for you. We help people like you.
Whenever you're ready, here are ways we can help:
Schedule an appointment – Schedule Now
Try virtual counseling from home – Learn about telehealth
Text WECARE to 474747 and our Client Care Coordinator will reach out
Get to know our therapists – Meet our team!
Share this with someone – Just send them this link
Let's Chat! Simply reply with an email. One of our team members will personally respond – Email us