It's official, we've opened the doors to our newest location: TherapyWorks of Scotts Valley! Ultimately, this exciting news means one thing: we get now get the opportunity to help strengthen and support the happiness and health of the greater Bay Area, one client at a time.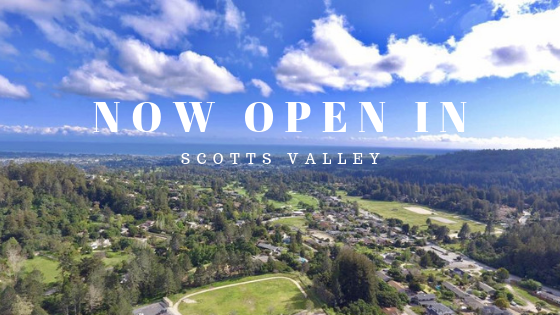 For years, we've offered comprehensive psychotherapeutic and counseling services in several communities, including Los Gatos, Campbell, Saratoga, San Jose, Capitola, Santa Cruz, Soquel and Aptos. TherapyWorks of Scotts Valley is easily accessible off Highway 17 and conveniently located near Vine Hill Elementary School, Scotts Valley High School and the beautiful 1440 Campus. This office provides counseling services to Scotts Valley and the surrounding communities of Felton, Ben Lomond and the Santa Cruz Mountains.
No matter which location you visit (Los Gatos, Santa Cruz, or Scotts Valley), our friendly and experienced therapists are qualified to help implement relevant and effective solutions that you're looking for. Our counseling services include specialized child and teen therapy, adult and family therapy, couples counseling, and group therapy.
We look forward to supporting our local community and welcome your referrals!
You can reach our new office at:
125 Bethany Drive, Bldg B, Suite 101
Scotts Valley, Ca 95066
(831) 525-5000
As always, at TherapyWorks, clients enjoy perks that aren't often found with other counseling agencies, such as a professional and responsive support team, convenient scheduling options, evening and weekend appointments, and contemporary privacy practices. We offer a warm yet modern space, because you're comfort is important to us.
Interested in scheduling a consultation in either our Los Gatos, Santa Cruz or Scotts Valley locations? Contact us today, and we'll happily assist you.