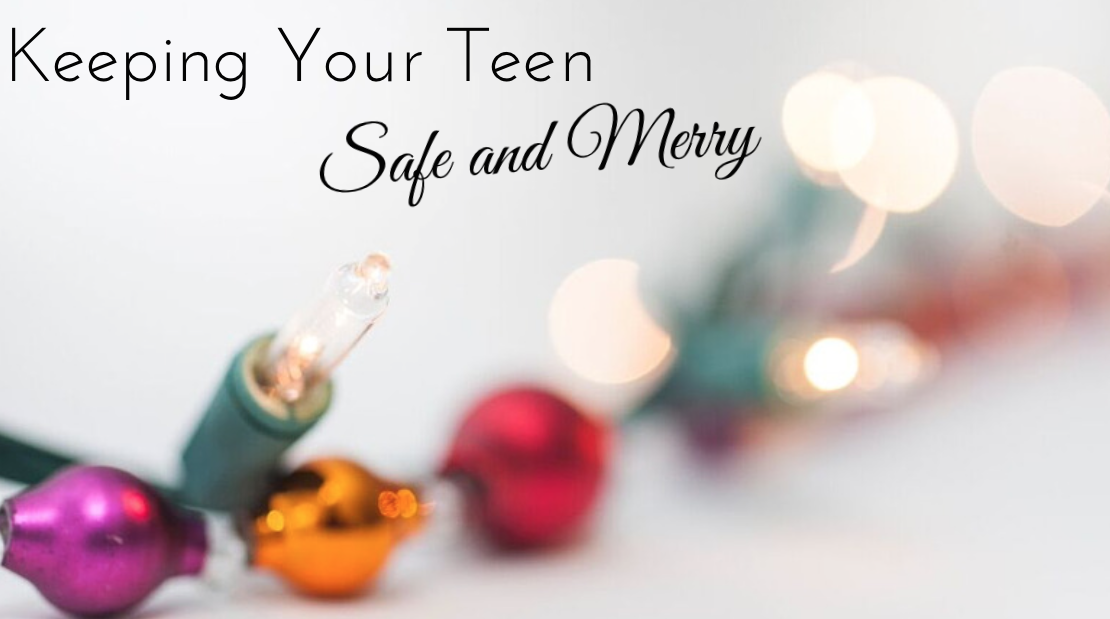 The holidays are upon us! And while this may be a jolly time of year for some, as a parent, you may have concerns over how you can keep your teen safe and merry during their winter break. Icy roads and holiday parties pose many threats during your teen's time off from school. In keeping with the old adage "the best defense is a good offense", here are 5 Tips to help keep your teen safe and merry this holiday season!
Refresh Driving Skills. Wintertime can bring about harsh and rough road conditions. For some teens, this will be their first winter driving. Take time to refresh your teenager on their winter driving techniques. Remind them of the importance of driving at slower speeds and without distractions.
Ask Questions. When your teen is getting ready to hang out with friends, make sure to ask lots of questions. Where are they going? Who is going to be there? Is another parent going to be around? When will they be back? Will there be drinking or drugs? If you feel uncertain, call the parents of your teen's friends. Remind your teen that responsibility plus accountability equal freedom.
Prioritize Check-Ins. Another great tool to use are mandatory check-ins while your teen is out. It only takes a couple minutes and can go a long way in soothing your concerns over your teen's safety. If you're worried your teen might be drinking, have them call to check-in. That way you can hear the tone of their voice.
Don't Serve Minors. Some parents believe that it is safer to serve alcohol to teens in their own home because "they're going to drink anyway." In actuality, studies have shown that trying to "teach" responsible drinking to a teen is detrimental to a teen's well being as well as the family dynamic. It also enforces the idea that underage drinking is acceptable when it's against the law.
Model Responsible Behavior. Drinking can feel like a requirement during the holidays for adults and teens alike. Model the behaviors you hope to see in your teen. Remember it's okay to turn down alcohol, even when the pressure is on. Go to parties with friends that don't plan on drinking either. Show your teen that you don't need alcohol to have a good time! And don't forget to remind your teen to never, ever get in the car with a driver that has been drinking or using drugs.