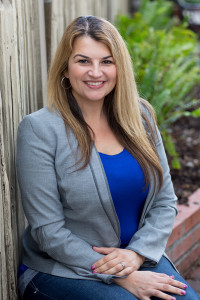 Leah provides a hopeful, empathetic and straightforward approach in supporting the therapy process.  Her personable approach, combined with over 8+ years in the mental health field, allow Leah to quickly and easily create a genuine connection. By acknowledging struggles and accessing strengths, Leah creates positive change and individualized solutions. Her honesty and flexibility shine through when working with children, teens, adults and couples alike.  Leah strives to develop a sense of hope, happiness and empowerment with each and every one of her clients.
Qualifications & Education
Licensed Marriage and Family Therapist #109102
Masters of Science in Counseling Psychology, California State, East Bay
Bachelor of Arts in Psychology, San Francisco State University
Clinical Experience
Therapist at TherapyWorks of Los Gatos (2016- present)
Marriage and Family Therapist Intern at the Community Solutions (2013-2015)
Therapist Trainee & Group Facilitator with Telecare Corp. Willow Rock (2011-2013)
Marriage and Family Trainee Starvista, Insights Program (2010-2012)
Areas of Specialization & Advanced Training
Cognitive Behavioral Therapy (CBT)
Positive Psychology
Solution Focused Therapy
Substance Abuse Treatment
High Risk and Challenging Teens
Parent Coaching
New Mothers
Couple Therapy
Associations and Memberships
California Association of Marriage and Family Therapists (CAMFT)
Other
On a Personal Note
Leah enjoys spending time with her family and friends, traveling, walking, swimming and crochet. Leah loves exploring new restaurants and parks with her husband and kiddos. Starting the day off right would definitely include a hot latte!