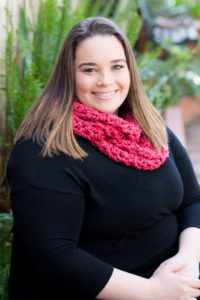 Dana is dedicated to providing straightforward, compassionate, and individualized psychotherapy to help bring about effective and meaningful growth. She works to provide a warm, safe, and trusting environment where she believes everyone's struggle is unique and that there is no 'one size fits all' approach. Dana enjoys exploring client's personal strengths while encouraging the development of new skills and understanding. Throughout her years of clinical experience working with children, teens and adults, Dana has developed a flexible and collaborative style of helping her clients achieve a greater sense of well-being, satisfaction, and positive change.
Qualifications & Education
Licensed Marriage and Family Therapist #111660
Associate Professional Clinical Counselor #4698
Masters of Arts in Counseling Psychology, John F. Kennedy University
Bachelor of Science in Kinesiology, San Jose State University
Clinical Experience
Licensed Marriage & Family Therapist at TherapyWorks (March 2019-present)
Associate Marriage & Family Therapist at TherapyWorks (2018-March 2019)
Intensive Outpatient Program Facilitator at Uplift Family Services (formerly EMQ Families First) (2017-2018)
Marriage and Family Therapist Trainee at John F. Kennedy University Community Counseling Center and the Cupertino Union School District (2016-2017)
Areas of Specialization & Advanced Training
Structural Family Therapy
Adolescent Issues
Stress Management
Professional and Academic Issues
Parenting and Co-Parenting Issues
Play Therapy
Premarital and Marital Couples Therapy
Trauma and Abuse Healing and Recovery
Crisis Intervention
Life Transitions
Transitions into Adulthood
Domestic Violence
Attachment and Bonding
Grief and Loss
Associations & Memberships
California Association of Marriage and Family Therapists (CAMFT).
American College Health Association (ACHA)
Other
Adjunct Faculty, John F Kennedy University College of Psychology
On a Personal Note
Dana is a strong advocate for self-care.  When she is not working, she can be found getting a regular massage, playing on her softball teams, or indulging in her daily peppermint mocha.