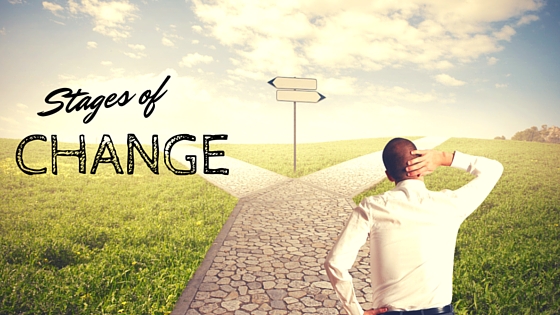 Change, unfortunately, does not happen overnight. It is a step by step process that happens in stages, especially when it comes to recovery from alcohol and drug abuse. We've identified the stages of change below to help you understand how these apply to the addict/ alcoholic.
Stage 1: Precontemplation. The stage of change when addicts and alcoholics are unaware there is a problem with their drinking and using is called the precontemplation stage. In this stage they see these behaviors as normal. The sad truth is that many never move past this stage regardless of any consequences they may face.
Stage 2: Contemplation. This is when addicts start seeing the effect their using is having on their relationships and lives. They are realizing their is a direct correlation between their drinking and the problems that are piling up around them. In this stage of change the alcoholic's eyes have been opened to the reality of their drinking.
Stage 3: Preparation Stage. The preparation stage is when the alcoholic/addict decides they need to make a change and starts preparing for it. During this stage they will seek out information about rehabs and other treatment options. They are in search of positive changes for their life.
Stage 4: Action Stage. This is when the alcoholic is actually dealing with their abuse problem. Many addicts enter into treatment such as inpatient or outpatient treatment facilities or kick cold turkey.
Stage 5: Maintenance Stage. Here's when the rubber hits the road to recovery. The maintenance stage is all about the work the alcoholic/ addict puts in to prevent relapse. This stage usually includes 12-Step support groups or other aftercare programs. If this stage isn't nurtured, relapse is usually inevitable.