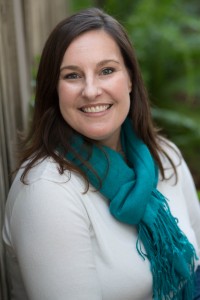 Jeni brings warmth, acceptance and understanding to the therapy relationship and aims to make your introduction to TherapyWorks a pleasant one. Using creativity, flexibility and collaboration, she purposefully assists you in determining goals and offers support while you successfully achieve them. While working with teens, adults and couples, Jeni provides safety to explore your challenges and discover your strength to live a more genuine, honest and satisfying life. Devoted to learning, Jeni strives to continuously discover new ways to maintain her own personal development in order to live intentionally and authentically. She truly believes that living an ideal life is a life-long undertaking, but one well worth it.
Qualifications & Education

Associate Marriage and Family Therapist #96891
Professional Clinical Counselor Intern #3558
Supervised by Maaliea Wilbur, LMFT #50997
Master of Arts in Counseling Psychology, John F. Kennedy University
Bachelor of Arts in Psychology, Marian College
Clinical Experience

Director of Intake and Operations TherapyWorks (2013 – Present)
Marriage and Family Therapist Intern TherapyWorks (2016 – Present)
Professional Clinical Counselor TherapyWorks (2016 – Present)
Marriage and Family Therapist Trainee Hospice of Santa Cruz County (2015 – 2016)
Areas of Interest & Advanced Trainings
Children, Teens, Adults, Couples and Families
Grief and Loss
Suicide and Self-Harm
Addiction
Trauma
Life Transitions
Associations and Memberships
California Association of Marriage and Family Therapists (CAMFT).
Santa Clara Valley Chapter of CAMFT
Santa Cruz County Chapter of CAMFT
Northern California Group Psychotherapy Society
American Counseling Association
Other
            Camp Erin / Moyer Foundation – Grief Support Volunteer
On a Personal Note
In her free time, Jeni enjoys watching her three awesome children discover who they are in the world, reading and attending workshops, growing her circle of friends and riding her jump bike on BMX tracks. On a quiet weekend you will find her chauffeuring her children to various sporting events, trying to boost the confidence of her rescue dog or resting with her partner after a long bike ride or hike and trying not to have an extra cup of coffee.