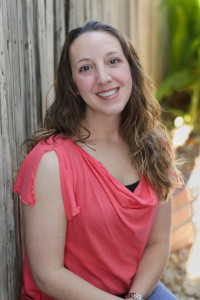 Aimee's approach is comforting, supportive and relaxed. She understands that life can be a struggle and the problems you face may seem difficult or overwhelming, so she doesn't want her therapy to be difficult or overwhelming, too. Throwing in a bit of humor, she has found a way to make the healing experience as thought-provoking and insightful as it is enjoyable. Aimee wholeheartedly believes that therapy is a great tool to bring out the best in all of us. Or, more specifically, the best in you.
Qualifications and Education
Marriage and Family Therapist Intern #58766
Supervised by Alison Silvius. LMFT #78610
Master in Counseling with an emphasis in Marriage and Family Therapy, Cal State Hayward
Bachelors in Child and Adolescent Development, San Jose State University
Clinical Experience
Marriage & Family Therapist Intern, TherapyWorks (Jan 2015- Present)
Marriage and Family Therapist Registered Intern, Los Gatos Teen Therapy (2012-2015)
Marriage and Family Therapist Registered Intern, Santa Clara County Suicide and Crisis Hotline (2012)
Marriage and Family Therapist Registered Intern, East Side Unified High School District (2011-2013)
Marriage and Family Therapist Trainee, Alum Rock Counseling Center (2010-2011)
Areas of Interest and Advanced Training
Teens, Adults, Couples and Families
Anxiety
Depression
Healthy Relationships
Parent Coaching
Cognitive Behavioral Therapy
Expressive Arts
Crisis and Suicide Prevention
Associations and Memberships
California Association of Marriage and Family Therapists (CAMFT)
Santa Clara Valley Chapter of CAMFT
On a Personal Note
Aimee enjoys spending time with her family first and foremost. She is a new mom and loves watching her little man grow and learn new things. Aimee also enjoys dinners, pedis, and hanging out with her girlfriends. Aimee has participated in several marathons to raise money for the Leukemia and Lymphoma Society, an organization very close to her heart. Aimee would like to say she is an avid reader, but in her (little) spare time, she prefers watching The Real Housewives Franchise and her longtime favorite soap opera, The Bold and the Beautiful.